Recommended Childcare Agencies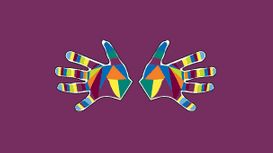 Lewis - enjoyed playing in the garden, spending the day with his friends, going on the mini-bus and learning his phonics. Scarlett always looked forward to her days at the nursery and loved 'show &

tell', being out in the garden and meadow. Words cannot express how thankful I am that I chose Elan nursery for George. You have all contributed so much to the happy healthy boy that he is, George has thrived at nursery.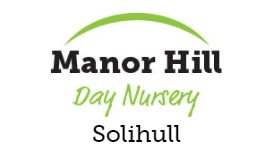 We are a privately owned children's day nursery based in Solihull that aims to provide excellent quality care. We understand just how much a good day care nursery for children can play in extending

children's development and knowledge and that's why we treat everyone as an individual. We provide a bright and welcoming environment that encourages fun, learning and interaction between those we look after, staff and parents.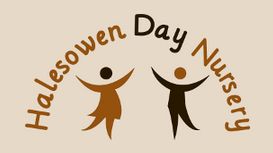 halesowendaynursery.co.uk
If you are looking for good quality childcare in the Hayley Green, Hunnington, Hasbury and Romsley area, here at Halesowen Day Nursery we are committed to giving children happy and fulfilling days and

creating many happy memories and skills for them to take through life. We care for Babies, Toddlers, 2-3's and Pre-school children, constantly ensuring that the care and education is appropriate, challenging, play-based and full of fun.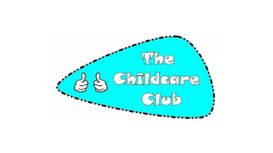 thechildcareclubworthing.co.uk
In April 2004, due to the demand for places, we opened a breakfast and after school club at Thomas A Becket 1st School, ​this was swiftly followed by the opening of West Park Childcare Club in

September 2005. In September 2006 we ​expanded again and used our expertise to cater for younger children, aged 2 years and over, by opening a foundation stage nursery at Elm Grove 1st School - 'Little Elms'​.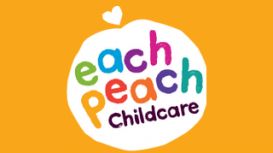 Each Peach provides exceptional quality childcare and education for children from new babies through to five year olds in Hove, East Sussex. We offer a warm, safe and stimulating environment for the

children to learn, explore and grow but also a family friendly service that exceeds expectations.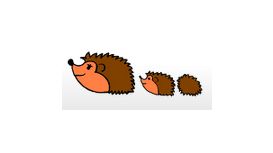 We operate a Key person system, all practitioners work with all the children. We operate a high adult to child ratio at all times. All children have an individual learning journal when starting which

is kept up to date by each child's key person, we also operate a home sharing information diary.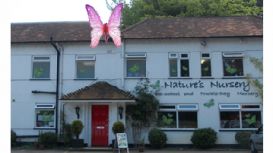 We at Nature's Nursery believe that the education of a child should be a partnership between caring parents and a caring childcare provider. Nursery and family life should be complementary, working to

the same end and helping each child grow into a well-rounded person. We have four nurseries based in Ascot, Middleton and Royton.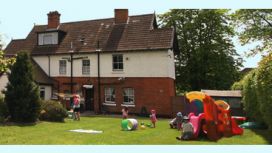 Daydream Nursery is a privately owned nursery set up in summer 2001. We are based on the outskirts of Horsell village with only a 10 minute walk to the local train station. This places us in an ideal

location for parents who frequently work in London. Our main aim is to offer childcare of a high standard whilst maintaining a home from home atmosphere. Our opening hours are 8am-6pm and we close for 5 working days over the Christmas break, hence why we chargs for a 51 week year.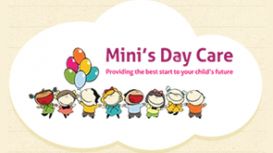 We offer topic based, cross curricular learning based on EYFS guidance for all age groups. Topics include; Seasons, Weather, Holidays, Special Festivals from a range of carefully planned activities,

songs, rhymes and books. Pop into our nursery for a full list of topics that we cover.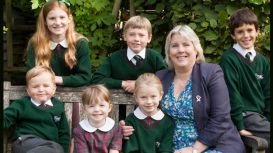 I hope you will enjoy discovering what a wonderful, vibrant school this is, full of eager, happy and inquisitive children staffed by a team of extraordinary talented and dedicated teachers, and

sustained by a supportive parent community. We have a lively Pre-Prep and Nursery for girls and boys aged 2-7 and our Prep Department for 7-11 year olds offers outstanding preparation for senior schools, both pastorally and academically.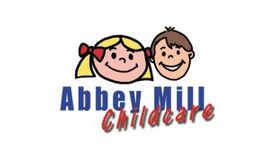 As a mum of three I understand the importance of finding good quality childcare and with this in mind I am striving to take some of the hassles and concerns out of choosing a nursery by providing a

service which is very much child and family orientated. As well as being a mum I am a Qualified Childcare / Lead Practitioner, holding a Degree in Early Childhood Practice, HNC in Childcare and Education, SVQ Level 4 Management Qualification and Montessori Teaching Diploma.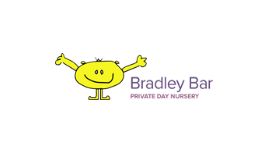 Choosing the right Nursery for your child is one of the most important decisions you will make. We aim to provide both an educationally stimulating and nurturing environment through our colourful and

interactive play areas and through our qualified team of staff.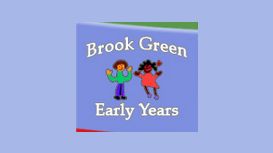 We are a small independent charity-run nursery, which is registered for 29 children (9 under twos and 20 over twos). We are situated in Hillside Children's Centre and we have been open since in 2005.

We provide sessional care for pre-school age and full day-care to meet you and your child's individual needs. The nursery is also split into two main rooms although integration is very important to us and we often bring all the children together.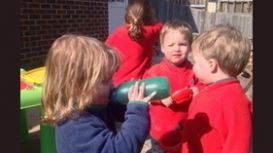 gemmaandruthchildminders.co.uk
I'm Gemma and a Ofsted registered childminder. I live at the setting with my partner Mike and our two sons Dylan who is 5 and Joshua is 10. I have a diploma in psychotherapy and counselling and I have

volunteered for a charity called Home start which supports families with children 5 years or under, who are experiencing problems.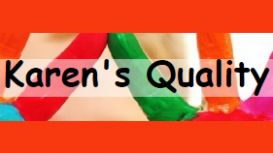 I aim to support your child's personal development and prepare him or her for the future. Your child will benefit from the low child-to-adult ratio, thus ensuring that every child gets daily

one-to-one attention whilst mixing with other children within a caring home setting. As a solo childminder I can guarantee your children personal attention and a special relationship that other settings with more than one carer cannot. There will be no change of keyworker and no staff turnover.
---
It happens you want to go out, have work, or do something important and you cannot have your children with you. It happens you don't have all the time and energy to focus on the little ones. It happens to everyone and in such situations, we often seek the help of your friends and relatives. However, it happens that these people cannot offer their help always. This is when we find ourselves in need of a childcare agency. It is extremely important to have a reliable and very professional childcare agency you can trust at all times and no matter what. A professional and reputable childcare agency that has respect to all your needs, requirements, and desires, no matter how specific they might be. There are many providers of childcare agency services in the country, however, you don't want to hire anyone, you want the best service for your children. Therefore, it is important to know how to find the best childcare agency. Today we will help you pick the best childcare agency, check what services it provides and whether or not a childcare agency can fulfil your criteria.
What is a Childcare Agency?
What a childcare agency's main focus of work is helping parents meet with providers of childcare services. Commonly, childcare service providers operate as freelancers or on a self-employed basis, which pretty much means there are not many childcare companies you can just search for, pick, and hire. Since finding a childcare provider can be challenging, a childcare agency can do a lot to help to find professionals. A childcare agency is a reliable and safe source of information, contact details, and variety and choice when you are looking for a particular service and you need it soon. Therefore, a childcare agency will not only help you make the best choice, but it will also help you avoid making decisions in a rush, which may turn out to be decisions you regret. When it comes to the safety and well-being of your children, you definitely want the best, therefore a childcare agency can definitely be your helping hand in choosing the best. A childcare agency is there for you to make the whole process of choosing a childcare service provider a convenient one-stop-shop for you. So when thinking of a childcare agency, think of it as a professional business niche that helps to bridge all gaps between parents seeking service and the providers of these services and childcare professionals. A childcare agency helps parents to book the best babysitters, nannies, and childcare professionals in their area and according to their requirements and needs.
The Importance of a Childcare Agency
The right childcare agency, also popular as a nanny placement and referral agency, can save you a lot of time, energy, and money when you are looking for a childcare specialist. There are so many options and opportunities to hire a nanny or a babysitter around you, however, how can you be sure these options are the best ones and you are making a safe choice. A childcare agency, a reputable and experienced one, is your best opportunity to be sure in your choice. It is difficult to navigate and understand without a trusty childcare agency to help you. These three easy steps will help you find a childcare agency that is the perfect match to what you need and what you want.
Childcare Agency: Professional Affiliations
When considering what your criteria must be for choosing the right childcare agency, always consider that a reliable and professional childcare agency should have all the professional affiliations, certificates, and licensing. This is especially important in this business niche, considering the fact that a childcare agency is responsible for providing services to your children. There are some national agencies and other associations that provide licensing and certificates to a childcare agency and ensure the childcare agency is set to the industry standards in professionalism and customer service. When considering a particular childcare agency of interest, do not hesitate to ask them to provide you with a copy of all accreditations, affiliations, certificates, ad licensing they have. In case a childcare agency fails to respond to your request, we recommend you to re-consider your choice and continue looking for the best childcare agency.
Childcare Agency: Commitment and Customer Support
A childcare agency is your typical service provider, a business, therefore it falls under the same criteria you are looking for with any other service or business. A childcare agency must be able to demonstrate commitment and customer support, dedication to each and every client put the focus on the client's requirements, needs, and desires. When it comes to a childcare agency, we recommend the ones that prioritize in-person communication over phone calls and e-mail messages. At the end of the day, this shows the commitment of the childcare agency and the attention and care it shows to every client.
Childcare Agency: Thorough Background Screening
Once again, the safety and well-being of your children is the most important thing for you. Therefore, you definitely don't want to leave your children in the hands of an unexperienced or non-reliable babysitter. It is the main responsibility of the childcare agency to make sure all nannies, babysitters, and other childcare professionals offering their services through the childcare agency are the right fit for this kind of job. Therefore, a reputable and very professional childcare agency will prefer to arrange in-person interviews with all nannies and babysitters, a lengthy application, and good reference checks along with thorough background screening. This is the best way for a childcare agency to ensure they are offering the services of reliable and experienced professionals they and you can trust. Furthermore, a good childcare agency will be able to provide you with additional information on what background checks have been done on every childcare professional who may start working in your home.
What is a childcare agency?
The importance of a childcare agency
Childcare agency: Professional affiliations
Childcare agency: Commitment and customer support
Childcare agency: Thorough background screening