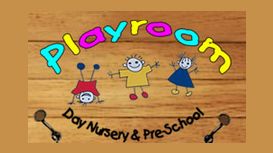 Playroom Day Nursery & Pre-school provides a caring, warm, nurturing, safe and friendly learning environment, @@ for children aged 6 weeks to 4 years (upto 8 years during school holidays). Our mission

is to enhance the education and growth of children through a rich curriculum that provides the highest degree of care and learning in a warm, nurturing environment. Our staff at Playroom Day Nursery are highly trained and dedicated to providing the best care and educational stimulation possible.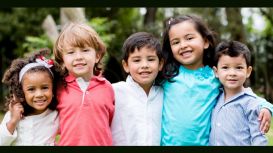 We aim to offer high quality, personalised child care to suit the needs and demands of both your child and your family. Julie Dickinson the proprietor, has owned and managed the nursery since it

opened in 2007. Now supported in her role by 2 managers, Carol Fox who is learning and development manager within the nursery and Samantha Powell who is the school club manager.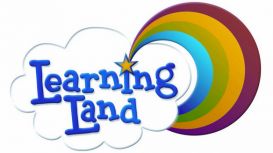 We are a quality full day care setting that caters for all children and their individual needs. The nursery consists of three main rooms: a baby room, a toddler room and preschool room. We aso provide

before and after school care and holiday clubs in the holiday periods. We have a team of highly qualified and dedicated staff whos motivation and positive attitudes enable the children to develop to their full potential.