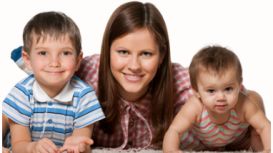 Just enter your area or postcode, select the service you want and view a list of Carers & Services in your area. Contact your preferred childminder using our secure private messaging system to ask questions and to request more information. Babysitters, Childminders, Tutors etc can currently add their profile to 'Get A Babysitter' for FREE. Simply choose which service you wish to offer and enter information such as your experience, your qualifications and your availability. When a parent finds a childcare provider they would like to contact, the 'Get A Babyaitter' secure private messaging system is used to ask questions and to request more information.
Parents and childcare providers need not give out any personal contact information including their email address until they choose to do so. Free membership for both carers and parents with Getababysitter.co.uk. Register now while we build our database and enjoy the benefit of our childcare service completely free.
---
Reviews and Ratings
We do not have any reviews about GetaBabysitter.co.uk available right now.