Recommended Childcare Agencies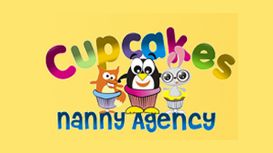 Cupcakes Nanny Agency is an au pair and nanny recruitment agency and business which operates in London, Hertfordshire, Cambridgeshire, Essex Bedfordshire and Buckinghamshire. Cupcakes has recently

been bought by Peek-a-boo Childcare Ltd which is a large and reputable nanny & Au pair agency in London. If you are looking for an aupair, a nanny, mother's help, housekeeper, doula, maternity nurse, babysitter or temporary cover, look no further.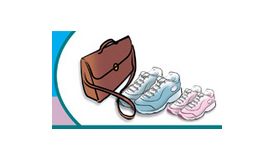 lanarkshirechildcareservices.co.uk
At Lanarkshire Childcare Services we aim to provide your child with a safe, intellectually stimulating and fun environment. Your child will enjoy learning through play to develop their physical,

social and emotional skills. Lanarkshire Childcare Services provide a small and friendly environment with a focus on the individual care of each child.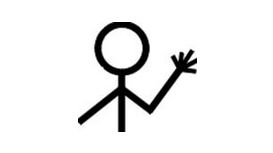 My aim as an Accredited registered childminder is to care for your child in the best possible way whilst making life as easy as possible for you. I offer all ranges of childcare from birth upwards to

teens, be this full time, part time, before school, after school and school holidays, I am even registered to take education sessions such as a pre-school or nursery.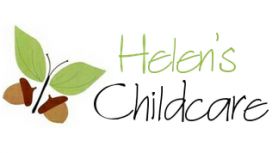 I am an Ofsted registered Childminder based in Tufnell Park, London. I work with my husband, also an Ofsted registered Childminder, and our Ofsted registered assistant to provide a professional,

quality childcare service in a safe, friendly and relaxed home environment. We are members of the Professional Association for Childcare and Early Years (PACEY) and are all qualified to a professional level in Childcare, as well as holding Paediatric First Aid Certificates.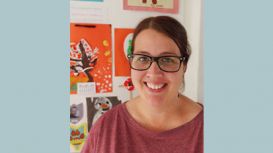 Hello, I offer full or part time care for children from as little as 4 months. I can also provide before and after school childcare; dropping off and picking up from Dartford Bridge Community

Primary School. Before becoming a registered childminder I worked as a PA in the City. Having been a working parent myself I understand how important it is to find good quality childcare that both you as a parent and your child are happy with. I am married with 2 young children, Noah and Ethan.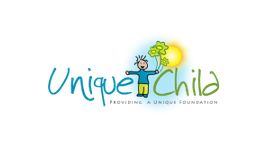 Our Nursery occupies a Beautiful Detached house, former old school house in a residential area located between Northolt, South Harrow and Greenford. At Unique Child Montessori your children will be

guided in their development of becoming thinking, caring and responsible members of the society. We believe that with gentle, sympathetic teaching all children can learn and absorb knowledge at their own pace.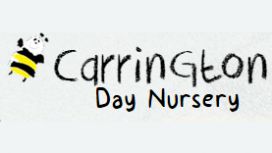 Welcome to Carrington Day Nursery Ltd, specialists in child care for infants from 6 weeks old to five years young. Based in Nottingham, Carrington Day Nursery Ltd is ideally located to serve the local

community with friendly, professional child care services. The nursery was established in 1991 as a family run business and we hold the same values and have the same passion for childcare today.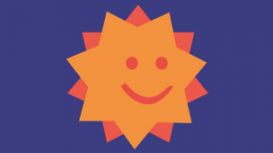 Early Days Child Care Centre is an independent, non-profit making, voluntary organisation that enjoys an excellent working relationship with Raeburn Primary School. Our staff are committed to the

provision of quality childcare and education. Early Days Child Care Centre strives to recognise and cater for each child's individual needs. Early Days is a private childcare provider located in the grounds of Raeburn Primary School.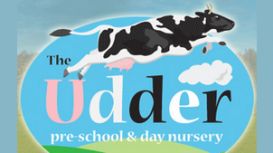 the-udder-preschool.co.uk
We are based on an idylic farm setting, and are a family run nursery which was established in 1999 and is owned and managed by Lesley Harker. We are open 8am - 6pm, 51 weeks per year, providing care

and education to children aged 1 - 13 years. We meet the needs of local families by offering a breakfast club, nursery sessions and an after school club in term time, and a playscheme throughout the school holidays.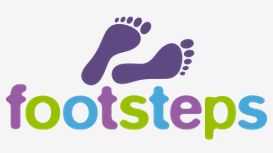 Footsteps Nursery is a Family owned 'home from home' day nursery for children from birth to 8 yrs. We aim to provide excellent standards of childcare in a stimulating yet safe and homely environment.

Our fabulous team of professional staff work hard to provide quality care for individual children with individual needs.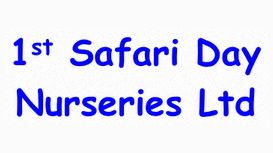 We are able to offer FREE places for 2 year olds, you do need to meet certain criteria to be eligible for these places. Please contact your local Nursery to check availability and that all conditions

are met for you to be able to access this FREE childcare.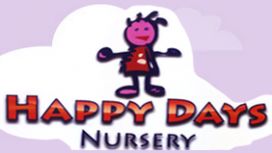 It is the aim of Happy Days Nursery to identify and meet the needs of each child and encourage constructive use of their time in a secure, caring and happy environment. We recognise the importance of

treating children and families in a fair and just way, respecting the needs and characteristics of the individual.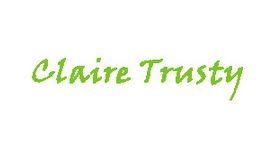 My name is Claire, and I am an OFSTED registered childminder (Registered since 2012) based in Broadstairs, Thanet. Previously to this, I worked as a nanny for 6 years, and before this, I worked in a

nursery. I have a BTEC National Diploma In Early Years - Level 3 and hold a Paediatric First Aid Certificate which is valid until May 2013. I am a member of the NCMA (National Childminding Association) with whom I have Full Public Liability Insurance.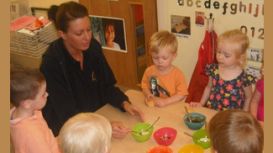 I couldnt have chosen a better nursery for my son. All the staff are very caring and professional and my son has developed so much since he started. We both love it, a very big 'Thank You'. As a first

time parent the team really helped me and my son get used to nursery life. They are approachable, polite, kind and helpful and oliver is developing brilliantly with the nurserys help.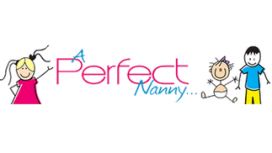 Over the five years we have been running, it has grown considerably and we are struggling to run it to the high standards we promised ourselves at the beginning without compromising our other

commitments, and although we are doing very well, feel it would be wiser to call it a day on the agency rather than change anything else currently. We are very sad as it has been amazing being able to help our best nannies find some perfect jobs and be happy, and vice versa.
---
It happens you want to go out, have work, or do something important and you cannot have your children with you. It happens you don't have all the time and energy to focus on the little ones. It happens to everyone and in such situations, we often seek the help of your friends and relatives. However, it happens that these people cannot offer their help always. This is when we find ourselves in need of a childcare agency. It is extremely important to have a reliable and very professional childcare agency you can trust at all times and no matter what. A professional and reputable childcare agency that has respect to all your needs, requirements, and desires, no matter how specific they might be. There are many providers of childcare agency services in the country, however, you don't want to hire anyone, you want the best service for your children. Therefore, it is important to know how to find the best childcare agency. Today we will help you pick the best childcare agency, check what services it provides and whether or not a childcare agency can fulfil your criteria.
What is a Childcare Agency?
What a childcare agency's main focus of work is helping parents meet with providers of childcare services. Commonly, childcare service providers operate as freelancers or on a self-employed basis, which pretty much means there are not many childcare companies you can just search for, pick, and hire. Since finding a childcare provider can be challenging, a childcare agency can do a lot to help to find professionals. A childcare agency is a reliable and safe source of information, contact details, and variety and choice when you are looking for a particular service and you need it soon. Therefore, a childcare agency will not only help you make the best choice, but it will also help you avoid making decisions in a rush, which may turn out to be decisions you regret. When it comes to the safety and well-being of your children, you definitely want the best, therefore a childcare agency can definitely be your helping hand in choosing the best. A childcare agency is there for you to make the whole process of choosing a childcare service provider a convenient one-stop-shop for you. So when thinking of a childcare agency, think of it as a professional business niche that helps to bridge all gaps between parents seeking service and the providers of these services and childcare professionals. A childcare agency helps parents to book the best babysitters, nannies, and childcare professionals in their area and according to their requirements and needs.
The Importance of a Childcare Agency
The right childcare agency, also popular as a nanny placement and referral agency, can save you a lot of time, energy, and money when you are looking for a childcare specialist. There are so many options and opportunities to hire a nanny or a babysitter around you, however, how can you be sure these options are the best ones and you are making a safe choice. A childcare agency, a reputable and experienced one, is your best opportunity to be sure in your choice. It is difficult to navigate and understand without a trusty childcare agency to help you. These three easy steps will help you find a childcare agency that is the perfect match to what you need and what you want.
Childcare Agency: Professional Affiliations
When considering what your criteria must be for choosing the right childcare agency, always consider that a reliable and professional childcare agency should have all the professional affiliations, certificates, and licensing. This is especially important in this business niche, considering the fact that a childcare agency is responsible for providing services to your children. There are some national agencies and other associations that provide licensing and certificates to a childcare agency and ensure the childcare agency is set to the industry standards in professionalism and customer service. When considering a particular childcare agency of interest, do not hesitate to ask them to provide you with a copy of all accreditations, affiliations, certificates, ad licensing they have. In case a childcare agency fails to respond to your request, we recommend you to re-consider your choice and continue looking for the best childcare agency.
Childcare Agency: Commitment and Customer Support
A childcare agency is your typical service provider, a business, therefore it falls under the same criteria you are looking for with any other service or business. A childcare agency must be able to demonstrate commitment and customer support, dedication to each and every client put the focus on the client's requirements, needs, and desires. When it comes to a childcare agency, we recommend the ones that prioritize in-person communication over phone calls and e-mail messages. At the end of the day, this shows the commitment of the childcare agency and the attention and care it shows to every client.
Childcare Agency: Thorough Background Screening
Once again, the safety and well-being of your children is the most important thing for you. Therefore, you definitely don't want to leave your children in the hands of an unexperienced or non-reliable babysitter. It is the main responsibility of the childcare agency to make sure all nannies, babysitters, and other childcare professionals offering their services through the childcare agency are the right fit for this kind of job. Therefore, a reputable and very professional childcare agency will prefer to arrange in-person interviews with all nannies and babysitters, a lengthy application, and good reference checks along with thorough background screening. This is the best way for a childcare agency to ensure they are offering the services of reliable and experienced professionals they and you can trust. Furthermore, a good childcare agency will be able to provide you with additional information on what background checks have been done on every childcare professional who may start working in your home.
What is a childcare agency?
The importance of a childcare agency
Childcare agency: Professional affiliations
Childcare agency: Commitment and customer support
Childcare agency: Thorough background screening