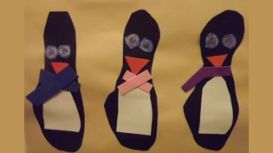 kathleenbellchildminding.co.uk
My CV is in the download area of the website but to give you a quick overview I have an undergraduate degree in psychology from St Andrews university and a postgraduate in Educational research. I was

also volunteer befriender at an Edinburgh guest house for adults and children with special needs. This involved working one-to-one with the children, helping them with personal care and taking the guests on outings around Edinburgh.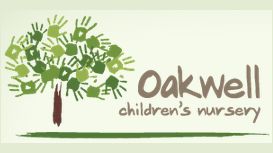 We also have a large outdoor allotment for the children to plant, grow and eventually pick their own vegetables from. As you can probably guess, we like our children to keep busy, and subject to the

Scottish weather, occupied with many outdoor activities. Food is very important to us and plays a huge part of daily life in our nursery. It's essential that the children's food is made from wholesome and nutritious ingredients.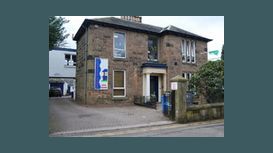 At Wellside Kindergarten it is our aim to introduce a stimulating and happy environment in day care for children, providing the highest standard of professional childcare and education for children

aged birth to five years. We greatly encourage the natural joy of discovery in each child and through activity, play and learning by example, nurture a caring, considerate attitude.
Choosing a suitable nursery for your new baby or young child is probably one of the most important and biggest decisions you will make regarding your child's early education. The Carousel Nursery is a

private family owned nursery and can care for 52 children at any one time, from birth right up to 8 years of age. At the Carousel Nursery we understand that all children have different needs depending on how old they are but also on their individual personality and abilities.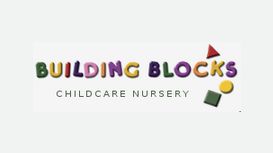 The Building Blocks difference is our commitment to your child's future, with our experienced and committed staff and innovative programmes we provide your child with an unsurpassed learning

experience. Your child will discover that learning is fun, while making new friends and building strong relationships with practitioners who work in partnership with you in your child's education. In Building Blocks we will provide the building blocks to enable your child to learn and grow.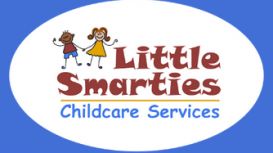 Little Smarties is a small, family run childcare business in Dunfermline, providing a full range of services for children aged from 6 weeks to 12 years. Our facilities are welcoming and homely and

parents can leave their children in our care, safe in the knowledge that they will be well cared for by fully qualified staff. We believe each child is an individual and our activities are tailored to their specific needs to ensure all-round development.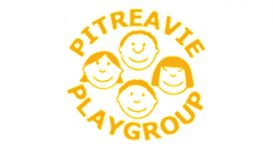 The Playgroup is your child's first steps in early education. The same 3-5 year old curriculum is followed as in Nursery. Profiles are kept for each child and their development recorded. These are

available for parents to read at any time and meetings are held with staff to discuss your child's development.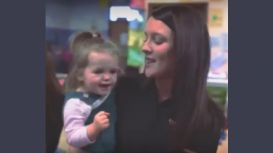 Welcome to the place where our success story started from, our flagship branch in East Mains Industrial Estate, Broxburn. Wee Gems has become the West Lothian's leading and most talked about childcare

centre in a very short space of time and we have set totally new standards for our sector. Wee Gems has won the West Lothian Chamber Of Commerce's Business Excellence Award for the best Customer Service 2006 and finalist in the High Business Growth category. Katie Lonergan is a surviving twin.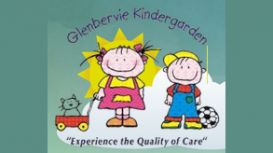 The owner Helen Bell has been in childcare since 1984 and welcomes you to Glenbervie Kindergarden and GX Club. Helen has managed in the private sector for over 12 years prior to establishing

Glenbervie Kindergarden Larbert in late 2003 with Carron Grange House opening in October 2009. Helen sees Glenbervie as a family and everyone including parents and staff and also understands that it is very difficult for parents to leave their most precious possessions in a childcare setting.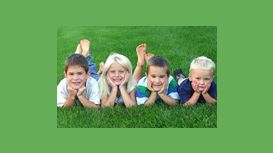 fledglingchildmindingservice.co.uk
I am a childminder in the Dunfermline area of Fife, Scotland, having had this role since 2007. I am also in the lucky position to be able to say that I ADORE my job! I love kids, and my natural

enthusiasm shines through in whatever I do with them. I cater for children from 6 weeks old up to the end of Primary 2, and am bound by the details of my Registration Certificate awarded by The Care Inspectorate in 2007.