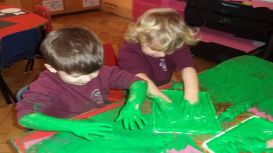 humptydumpty-preschool.co.uk
Humpty Dumpty's Pre-School has been running since 1966. We provide a secure, happy and stimulating environment which encourages children to learn by building on their own experiences and by having

fun. We place great emphasis on knowing, caring for and supporting all our children, promoting positive relationships based on praise and encouragement. This in turn helps the children to have independence, confidence and self-esteem.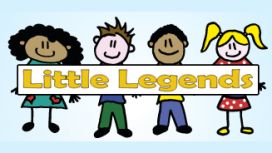 We have been together for 14 years and live in our three bedroom home with our two boys, George (4) and Christopher (2). We also have a miniature Jack Russell called Cally, two cats called Snitch and

Snatch and two rats called Coco and Red. Our aim is to provide a high quality home-based childcare service whilst giving the best possible learning and development opportunities for the children that we care for. We have adapted our home for all to enjoy, with various resources and toys for all ages.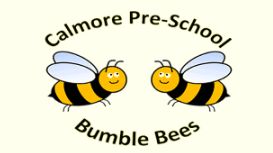 calmorepreschool-bumblebees.co.uk
Calmore Bumble Bees Pre-school, established in 1970, offers good quality, flexible, affordable education and care for children from 2 to 5 years of age. The Pre-School is registered with OFSTED and is

a member of the Pre-school Learning Alliance. We are well equipped and fully staffed with caring, qualified professionals who increase the potential of each individual child.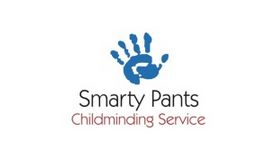 My name is Sally and I am a professional Ofsted registered childminder living in Woolston who provides high quality care and learning for every child. I have fifteen years of experience of working

with children both as a childminder and as an infant school teacher. I live with my husband Pete and 15 year old daughter Jodie and we have two friendly cats and a budgie. I am registered to provide care for six children under the age of eight and an additional two children under the age of 12.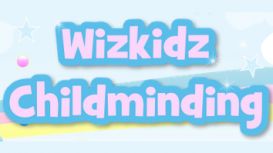 Hi, my name is Natasha Avery and I live in the woolston area of southampton. I am married and have a beautiful little 5 year old girl called Sophia and a beautiful 3 year old boy called William. I

offer professional home from home child care service in a safe, fun and caring environment.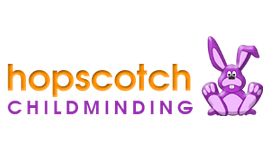 hopscotchchildminding.co.uk
In the early years, children learn through play, listening and talking. They need to be given the opportunity to explore and find out about the world that surrounds them. I endeavour to provide,

promote and stimulate, through various activities and experiences, the all round development and learning of each individual child in my care at their own pace, in a safe and secure, loving environment.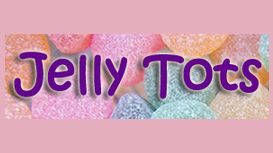 I hope you will find it useful, informative and help you to understand what your child might experience while they are in my care. Hello my name is Ellie. I am an Ofsted registered childminder

(registration number EY430281). I was given an outstanding grading by Ofsted in December 2011 and I am a member of the NCMA Quality Assured Network.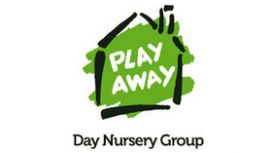 At Play Away we know that as soon as children are born, they thrive on learning about the world around them. As they grow their ability to learn grows with them. Our approach embraces the importance

that every child is recognised as an individual whose personal development is as unique as they themselves.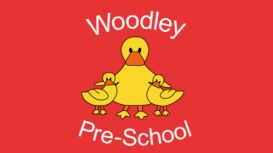 We are a friendly community group in Romsey, Hampshire who offer Early Years care and education for children aged from 2 years 9 months to school age. We are lucky enough to be able to meet in a new,

bright and modern purpose built playroom next to Cupernham Infant School, with our own entrance and secure outside play area.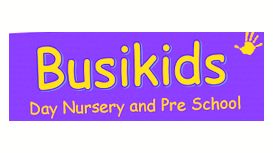 We are so very proud and happy to be able to announce our Ofsted inspection grade as Outstanding. We will upload the link once it has been published on the web, in the meantime please do take a sneaky

preview just here. Welcome to our website where you will find plenty of relevant and interesting information about who we are, what we do and how we do it. We are open from 7.30 am to 6 pm Monday to Friday 51 weeks of the year, excluding Bank Holidays.