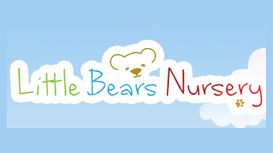 Little Bears Nursery and Pre school is located in the very heart of Newbury: we are 10 minutes walking distance from Newbury train station; we have excellent road links to Hungerford, Thatcham,

Reading, the M4 and A34 can be accessed within minutes. The Parkway and Kennet shopping centres are located just a few hundred yards away. We are a private nursery offering high quality childcare and education for children aged between 3 months and 5 years.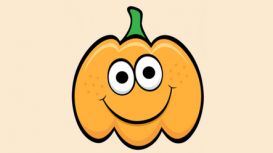 My name is Rosie, I am an Ofsted registered childminder living in Greenham, providing high quality home based child minding for children from birth. I love gardening, cooking and animals and enjoy

passing this on to the children. I became a childminder due to my love of encouraging little ones to grow and develop. I have been DBS enhanced checked and I have completed the West Berkshire Council approved childminder training. I am also Paediatric First Aid trained and am fully registered with Ofsted.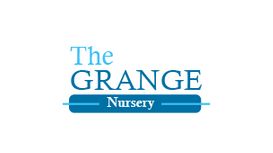 Located in Thatcham; set in beautiful landscaped gardens with a traditional homely feel, The Grange Nursery provides a wonderful environment for the learning and development for children aged 3 months

to 5 years. The nursery has numerous playrooms that cater for children of different ages. Staffed by our team of friendly and highly qualified childcare professionals, you can ensure that your child will receive the highest standard of care and individual attention at all times.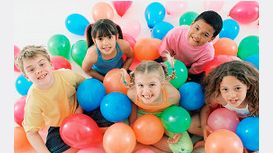 My name is Joanna (Jo) Herbert and I am 40 years old. I am an Ofsted registered and Paediatric first aid trained childminder providing quality childcare in a safe, friendly, home environment. I live

in Thatcham, Berkshire. Married to Michael, we have three Beautiful boys, Matthew (12) Ben (8) and Daniel (4 years). We also have 2 cats, Fifi and Roo. We live in a 4 bed detached house which has a fully enclosed and child friendly rear garden, with lots of play equipment for all ages inside and out.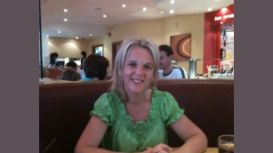 I love helping children to develop and their individual personalities fascinate me. Every child is unique and how they play, learn and grow is incredibly satisfying as a childminder to see and help be

a part of. I have lived in the Newbury area all of my life. This allows me to lead a full day as a childminder attending playgroups, soft plays and local amenities such as days outs, play parks and libraries.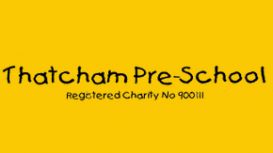 As one of the longest established pre-schools in Thatcham (formally known as Thatcham Playgroup), we are the ideal choice for pre-school childcare in West Berkshire. Set up in 1966, we are a UK

registered charity and committee run pre-school that is regulated by OFSTED and members of the Pre-school Learning Alliance. Conveniently situated on Kennet Heath, in Thatcham near Newbury, we are within walking distance from Thatcham train station and we are also located on a bus route.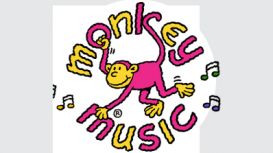 At Monkey Music, we know that music is fundamental to a pre-school aged child's development. Our progressive and educational four stage curricula are designed to nurture a lifetime of music: from rock

'n' roll to ding-dong, classes are a 'good fit' for each separate age group. By the time our little monkeys 'graduate', they have a sound base from which to build a musical future.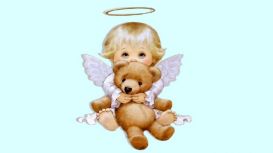 My name is Kerry Wilkins and I am an Ofsted registered childminder providing excellent care in a safe, friendly and stimulating environment. I collect from Wantage Church of England nursery and

primary school. My opening times are Monday to Friday, 8am to 6pm but can work with parents if other hours are required.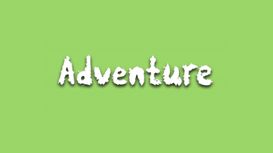 A vibrant, innovative and inclusive pre-school with a focus on developing independence, outdoor learning and learning through play. Led by qualified teachers and supported by a highly qualified and

experienced team who are committed to ensuring the highest levels of care and early education through independent playful learning experiences.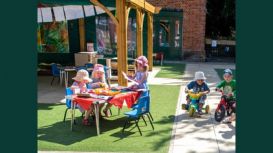 The Avenue Day Nurseries operate three exceptional OFSTED registered Nurseries located in Marlborough town centre, one in Savernake near Marlborough and one in Penton Mewsey, Nr Andover in Hampshire.

Our privately owned and managed nurseries are situated in wonderful settings with excellent links to all their respective towns and transport links. Our nurseries in Marlborough and our nursery in Andover have been created to offer the perfect environment for children to explore, develop and learn.