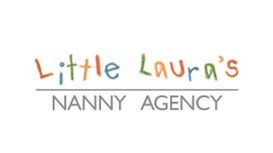 littlelaurasnannyagency.co.uk
Little Laura's Nanny Agency is here to help parents find qualified, experienced trustworthy nannies. Little Laura's was set up in 2003 to meet the ever growing demand for local nannies. We have placed

numerous nannies in a range of diverse roles, be it full time, part time, temporary due to unexpected circumstances, or simply a babysitter for the evening.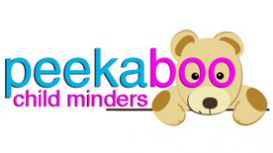 Peekaboo is a warm, caring place where children are able to develop to their full potential, whatever that may be in a fun but safe environment. My name is Louise Johnson. I am 32, married to a

wonderful and supportive man named Mark and together we have a 3 year-old daughter named Michaela. We have recently moved to Petworth from West Yorkshire. Originally I am from South Africa but I have lived in England for nearly 12 years. We live in a spacious 3 bedroom house with a lovely back garden.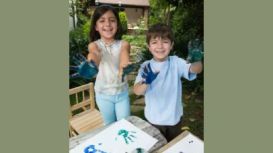 petersfieldchildcare.co.uk
Helen Wood offers a childminding service to the Petersfield area and surrounding Hampshire villages, She is open Monday- Friday 7:00am to 7:00pm. Flexibility on hours of childcare is provided. Helen

became a fully OFSTED registered childminder in July 2009 and enjoys caring for children. She has two children of her own.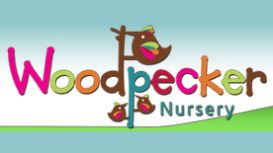 Woodpecker Nursery is a Chichester childcare nursery for children aged 0-4 years. We are a family run business, who pride ourselves on offering the perfect environment for children to learn, grow and

develop. We value parents as partners in caring and educating the children, by sharing information and building relationships.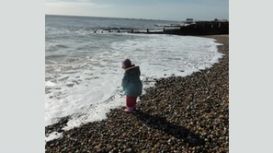 My name is Paula. I'm originally from Croydon and have lived in Chichester since 1994. I'm a single parent to Daniella, who was born in 1995 and is now a working adult. The children all enjoy spending

time with Daniella when she is here. We have two cats, Rob and Pesto, who are very friendly but tend to stay out of the way during the day. I have been childminding since the beginning of 2004.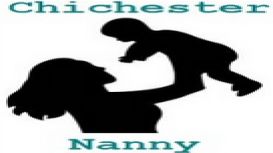 My name is Laura and I have worked within childcare for 5 years and as a Nanny since January 2013. I then worked in Chichester Montessori nursery on a permanent basis as a key worker for 10 children

with the baby unit. By following this approach is gives children independence as I am allowing them to make choices.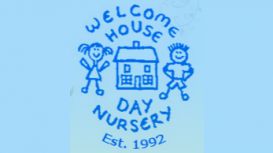 welcomehousedaynursery.co.uk
Our aim is to encourage the development of your child in a happy, relaxed and warm environment. We aim to ease the initial transition from home to nursery and then to primary school by gradually

challenging your child's abilities, through stimulating play. We have a vibrant indoor play space that was designed by us with young children in mind and a large, walled garden, which we use every day. All our activities are based around a child's age and stage of development and their current interests.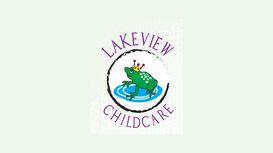 Our names are Kim & Jennie. We are qualified child care professionals and have been working with children aged from birth to age 15 for 30 years! For the last few years we have been working together

as teaching assistants primarily with Early Years and KS1. We ran the before and after school child care and it was for the growing need for this we decided to begin our adventure at Lakeview. We are sure it will grow to be a wonderful place that many children will enjoy!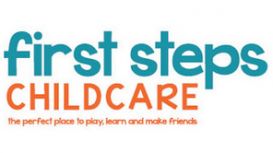 firststepschildcare.co.uk
Your childs' early years are an exciting time of learning and development which can determine their future success. With more than 25 years experience within the sector, First Steps Childcare is

focused on delivering quality, flexible childcare solutions. We provide a secure, safe and happy environment which is inclusive to every child. We value each child as a unique individual.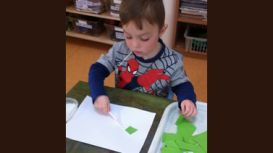 chichestermontessori.co.uk
Maria Montessori developed her teaching method in Italy, 100 years ago. Since then the Montessori movement has reached out around the world, and today this child centred, holistic approach, is as

successful and popular as ever. Within the Montessori system children learn by interaction with their environment, through the use of their hands and their senses. They choose from a wide range of activities, within an environment carefully structured and prepared by the teachers.