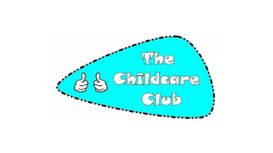 thechildcareclubworthing.co.uk
In April 2004, due to the demand for places, we opened a breakfast and after school club at Thomas A Becket 1st School, ​this was swiftly followed by the opening of West Park Childcare Club in

September 2005. In September 2006 we ​expanded again and used our expertise to cater for younger children, aged 2 years and over, by opening a foundation stage nursery at Elm Grove 1st School - 'Little Elms'​.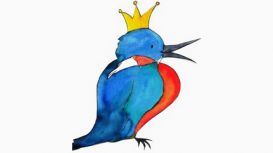 kingfisher-preschool.co.uk
We operate on a term time only basis and follow closely the term times set by West Sussex County Council. The preschool may also close for Inset Days for staff training and development. Children can

start at Kingfisher at the age of 2 years and we accept 2,3 & 4 year old free entitlement.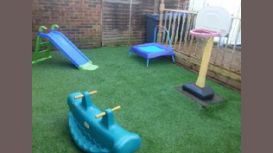 worthingslittlewonderschildminding.co.uk
My name is Sarah Bailey and I'm an Ofsted registered childminder. I live in Worthing, West Sussex with my husband and two children - my eldest daughter has now flown the nest. We live in a three

bedroomed house where I use the whole of the downstairs for childminding, we are close to the beach and a fantastic park, library and soft play area. We are also close to the town centre with excellent access to all main bus routes.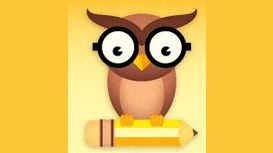 amandajanechildminding.co.uk
I am also accredited, which means I am able to claim up to 15 hours a week of government funding, for 3-4 year olds and the special funding available for eligible 2 year olds. If funded hours fall on

a bank holiday then the hours will be carried over to later in that week so that you do not loose the funding.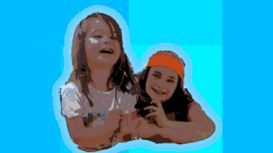 My name is Moriom Choudhury and I am an Ofsted registered Childminder. I am a member of the National Childminding Association, The Worthing Childminding Association and the West Sussex Childminding

Network. I live in East Worthing and look after children from all over the Worthing area. I am married and with three children. Two of them are studying in London whilst my little one is in a local school. I live in a terraced-house with a dedicated playroom and a garden with rabbits.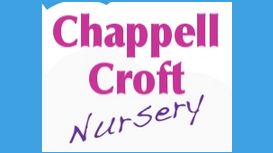 Chappell Croft is a private Day Nursery located in Worthing, Sussex - just 2 minutes from Worthing Central Station. We accept 46 children from 0-5 years of age, Monday to Friday 7.30am until 6.00pm,

51 weeks of the year. All meals are provided - breakfast, lunch and tea prepared daily in our own kitchen along with drinks and healthy snacks. We aim to provide a safe and fun environment in which a parent can feel confident that their child will be happy and secure during their days with us.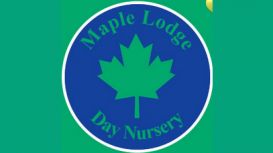 maplelodge-childcare.co.uk
Maple Lodge, established in 1990, is an elegant Victorian detached house, with large rooms and spacious secure gardens that is situated in a tree lined avenue. The nursery occupies the ground floor

whilst the top floor is dedicated to the baby and toddler unit. Mrs Denise Franklin (Manager) is assisted by Mrs Carolynn Beveridge (Deputy Manager) in the day to day operation of the nursery. We are registered for 75 children between the ages of 3 months to five years.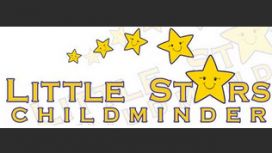 littlestarschildminder.co.uk
36 years old, married and I live in Tarring in Worthing, West Sussex. I have been married since 1998, and we all currently live in a private 4 bedroom property with a large conservatory. I have a

family pet dog called Honey (she is a Labradoodle), a tortoiseshell cat called Cookie, a rabbit and a large freshwater tropical fish tank. All of my pets are fully inoculated aginst diseases, and are regularly checked by the vet.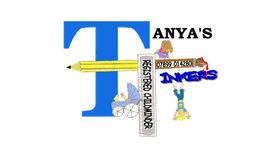 tanyastinkerschildminding.co.uk
I have completed my NVQ Level 3 in Childcare Learning and Development and am currently studying for my Foundation Degree in Early Childhood Studies with The Open University. We are not tied to any

nurseries/pre-schools at present so any in the Worthing area should be fine. We offer discounted rates if two or more children from the same family are attending our childcare. If you have any questions or would like to arrange to come and see us please do not hesitate to contact me.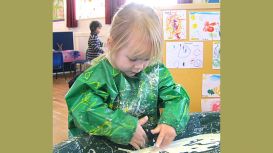 Are you looking for affordable, local childcare? Are you looking for a bright, friendly and caring environment for your child to enjoy? Are you interested in your child socialising and enjoying an

exciting range of activities? Rainy Days Preschool offers all of this whilst maintaining our ethos, that learning should be fun!