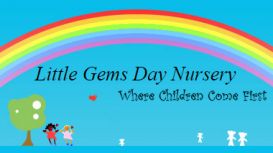 littlegemsdaynursery.co.uk
Our nursery is located on the boarders of Brockley and New Cross within the borough of Lewisham. We are also are local to Goldsmiths University and Lewisham College. Little Gems Day Nursery was first

established in 1996 and was an 18 place setting catering for children aged 2-5 years. In 2000 due to high demand for baby places we acquired another building which took us to a 50 place setting and in 2003 we continued to expand to a 93 place setting catering for children aged 3 months - 5 years.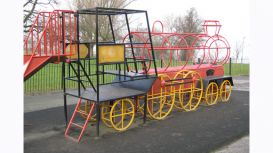 littlebrilliantchildcareservices.com
Little Brilliant childcare services the most exciting evolution in childcare. Andrea Myles offer an innovative and fresh dynamic child friendly environment. Childcare is not a job it is a calling. I

have dedicated myself to the personal development of every child in our care. Each child is an individual and the development plan is structured to give every child the tools to achieve their full potential.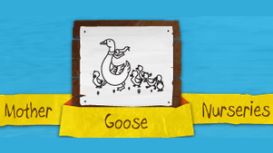 mothergoosenurseries.co.uk
At Mother Goose Nurseries, our aim is to provide a safe, caring, homely, intellectually challenging environment that enables babies, toddlers and pre-school children to develop at their own pace and

reach their full developmental potential in a relaxed and enjoyable way.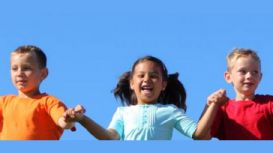 Acorn Children's Club was set up in 1980 to support local parents and children who needed somewhere to go outside of school. We continue to provide a successful program that allows children to

interact in a safe environment whilst providing them with fun activities. This helps them to learn social skills which will prove fundamental throughout their lives. Our after school club has a full-time chef who provides the children with healthy, nutritious meals.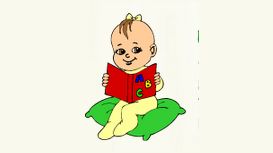 excelchildcareservices.com
We are a warm, family-friendly children's day nursery. We have been running for over 9 years in our Dulwich branch and 4 years in our Peckham Rye branch. We cater for babies from 3 months to 8 years

providing full and part-time daycare within the setting.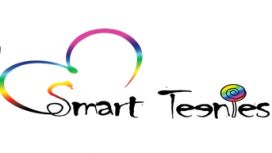 Smart Teenies have been open for 5 years and have developed a positive image within the local community. We have gone from a 12 Place Nursery to a 42 Place Nursery and 40 place Breakfast and After

School Club. Our warm, friendly and welcoming nursery is currently rated as 'Good' by Ofsted, we are due another inspection shortly.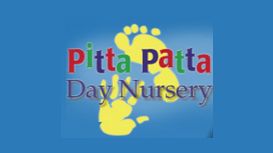 pittapattadaynursery.co.uk
Pitta Patta Day Nursery opened its doors in 2006 providing full day care for children aged between 3 months to 5 years. Our nursery is an intimate, homely setting offering a warm and friendly

environment for your child. Our nursery provides high quality child care with Learning & Development and Health & Well Being our top priority in a happy, safe and stimulating environment. We believe every child deserves the best start in life whatever their ability, ethnicity, religion, or gender.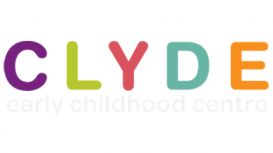 Clyde is an outstanding Nursery school and Children's Centre in Deptford, serving a multicultural and diverse area. It offers children and their families a friendly and inclusive environment in which

children are free to explore, learn and grow into independent learners. Our philosophy is that play is the natural way for children to learn about the environment that surrounds them.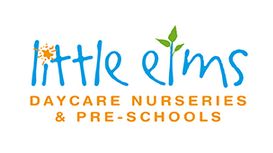 A family-run business, we believe that a fun and caring environment is crucial to happy and healthy development. Our nurseries offer state-of-the-art facilities, combining bright and spacious rooms

indoors with fabulous outdoor areas. Our experienced and motivated team provides a stimulating yet safe environment for creative play. Little Elms takes pride in being a friendly setting in which each child's physical, emotional and developmental needs are met.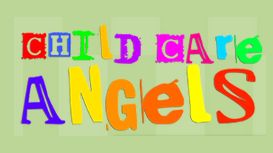 Look no further; Childcare Angels provides peace of mind care assistance for your specific needs. We know finding good, reliable child care can be stressful and time-consuming. That is why Childcare

Angels is dedicated to making this search easier for parents by setting high standards when it comes to recruiting Nannies and Mannies for our clients, such that you receive the absolute best for your child. We supply live-in and live-out Nannies, Maternity Nurses, and Housekeepers.