Recommended Childcare Agencies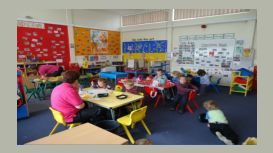 littlefurze-preschool.co.uk
We are a pre-school based in South Oxhey, Watford. Our aim is to provide a friendly, happy and secure environment in which children can learn and develop through play. Little Furze Pre-School operates

within a school and we provide a variety of activities to help the children develop as individuals. We promote healthy eating and independence. The term after their 3rd birthday, every child is eligible for up to 15 hours per week of free childcare, numbers permitting.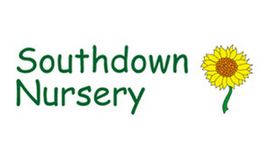 The school occupies the Gervays Hall and Garden property, which is leased to the school by the Gervays Hall Trust. The trust was established and hall built in 1933 for the use in education and

recreation of the people of the parish of Steyning and Ashurst. To find out about our future plans, click below.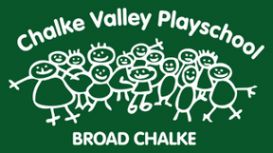 Our self contained, purpose built playschool is well resourced with an excellent outdoor play area which allows the children space to learn and grow. We have an enthusiastic team of staff of varying

ages who provide a well rounded experience bringing their different knowledge and interest to playschool. The staff work alongside an active and dedicated parent committee who aim to provide a happy, stimulating and nurturing environment in which children can be gently prepared for full-time schooling.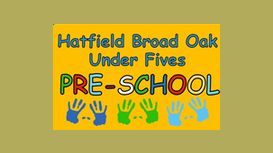 Hatfield Broad Oak Under Fives is a charity run Preschool, which opened in 1972, of which seventeen years has been within the grounds of St. Marys C of E Primary School in Hatfield Broad Oak. We are

regularly inspected by Ofsted, we are also a member of the Preschool Learning Alliance (PLA) and are eligible for government funding. As a charity run Preschool, we also depend on the good will of parents and their involvement to keep the Preschool going.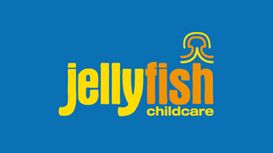 We are a family run, home-from-home childcare centre based in Newquay, Cornwall. We place a great deal of emphasis on outdoor play and activities, taking regular trips to the beach, play parks, zoo,

aquarium and other local amenities. We provide childcare that teaches children about their local environment, encouraging them to explore, enjoy and gain from it.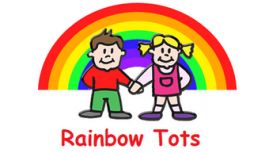 I provide exciting and educational childcare, incorporating music and creative activities into daily play as well as essentials such as reading and writing from an early age. I take the children on

daily outings where possible to the local park, toddler groups, on walks or to the shops. I have a secure enclosed rear garden with outdoor toys. I currently have space for one child under five and work from my home which is located at Castlefields Stafford.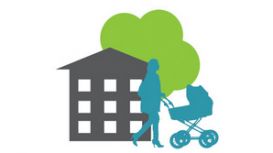 townandcountrynannies.co.uk
I'm Paula Cornwell, the Managing Director of Town and Country Nannies, and I'm passionate about excellence in childcare. Wherever you live, we aim to provide first class childcare and first class

service, every step of the way. I know that nothing is more important than giving your children the very best possible care, and I take childcare very seriously.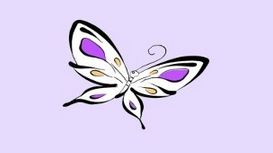 My name is Claire Ferns and I come from an environmental background where I have worked mainly as a ranger for the Scottish Wildlife Trust, the Woodland Trust and Atholl Estates and worked as a

surveyor for the Royal Society for the Protection of Birds and the Forestry Commission.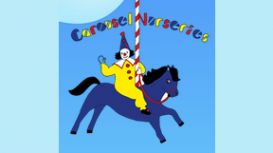 At Carousel Nurseries we offer childcare and education for children from 6 weeks to 5 years. We also offer out of school care for children from P1 to P7. Carousel Nurseries is an approved partnership

centre offering Local Authority Commissioned Places for all 3 to 4 year old children commencing the term after their 3rd birthday.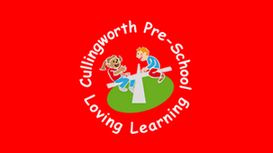 cullingworthpreschool.org.uk
Cullingworth Pre-School provides care and education for children aged 2 to 5 years, for local families and the wider community. As a registered charity we have a fantastic team of parents who form our

management committee and take an active part in our fundraising activities. Please ask us at Pre-School for more information about our Committee and our fundraising team.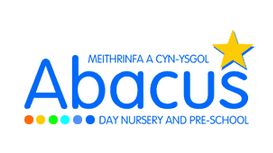 Abacus' philosophy is a holistic, child-centred approach where children are encouraged to develop in a nurturing environment. We have a commitment to an approach that pursues children's abilities to

learn through play, have fun and develop at their own pace. It's an approach that is an ideal preparation for the national curriculum when they reach school age. Favourite activities include yoga, gardening, painting, play-dough, cooking and treasure baskets.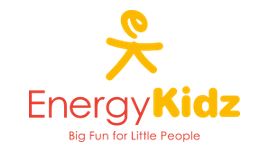 Welcome to Energy Kidz, a leading provider of out of school childcare with Breakfast, After School and Holiday Clubs for primary school aged children. Energy Kidz services are active, fun and

affordable, delivered by enthusiastic and passionate playworkers and sports coaches.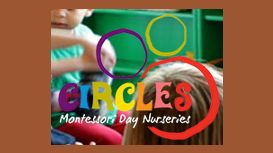 Circles Montessori day nurseries are located in Hertfordshire, covering Hertford, Knebworth, Welwyn and Welwyn Garden City. Our aim is to provide a unique and fun learning environment using the

Montessori approach to grow and develop the children and provide a caring, flexible environment. Circles have facilities to cater for children aged 6 months - 5 years. We help develop their sense of independence, ability to think and make decisions for themselves, and to be responsible for their actions.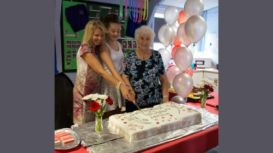 canterburydaynursery.co.uk
It comprises of Ducklings for babies, Caterpillars for toddlers and under three's and Butterflies for the pre-school children. Open from 8.00am until 6.00pm every school holiday. Our aim is: To

provide full day and out of school care for children aged three months to eleven years in a secure, safe and stimulating environment. To enhance the education and development of the children in a parent involving community based group.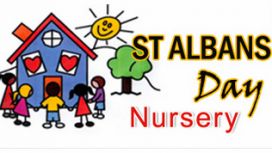 We are a private nursery which opened in Jan 2011. St Albans Day Nursery is located on the ground floor of a large Victorian house in a residential area close to Feltham High Street. We serve for

families from the wider diverse community on a first come first served basis. The nursery takes up to 25 children aged from 2 to 5 years on a full time or part time basis.
---
It happens you want to go out, have work, or do something important and you cannot have your children with you. It happens you don't have all the time and energy to focus on the little ones. It happens to everyone and in such situations, we often seek the help of your friends and relatives. However, it happens that these people cannot offer their help always. This is when we find ourselves in need of a childcare agency. It is extremely important to have a reliable and very professional childcare agency you can trust at all times and no matter what. A professional and reputable childcare agency that has respect to all your needs, requirements, and desires, no matter how specific they might be. There are many providers of childcare agency services in the country, however, you don't want to hire anyone, you want the best service for your children. Therefore, it is important to know how to find the best childcare agency. Today we will help you pick the best childcare agency, check what services it provides and whether or not a childcare agency can fulfil your criteria.
What is a Childcare Agency?
What a childcare agency's main focus of work is helping parents meet with providers of childcare services. Commonly, childcare service providers operate as freelancers or on a self-employed basis, which pretty much means there are not many childcare companies you can just search for, pick, and hire. Since finding a childcare provider can be challenging, a childcare agency can do a lot to help to find professionals. A childcare agency is a reliable and safe source of information, contact details, and variety and choice when you are looking for a particular service and you need it soon. Therefore, a childcare agency will not only help you make the best choice, but it will also help you avoid making decisions in a rush, which may turn out to be decisions you regret. When it comes to the safety and well-being of your children, you definitely want the best, therefore a childcare agency can definitely be your helping hand in choosing the best. A childcare agency is there for you to make the whole process of choosing a childcare service provider a convenient one-stop-shop for you. So when thinking of a childcare agency, think of it as a professional business niche that helps to bridge all gaps between parents seeking service and the providers of these services and childcare professionals. A childcare agency helps parents to book the best babysitters, nannies, and childcare professionals in their area and according to their requirements and needs.
The Importance of a Childcare Agency
The right childcare agency, also popular as a nanny placement and referral agency, can save you a lot of time, energy, and money when you are looking for a childcare specialist. There are so many options and opportunities to hire a nanny or a babysitter around you, however, how can you be sure these options are the best ones and you are making a safe choice. A childcare agency, a reputable and experienced one, is your best opportunity to be sure in your choice. It is difficult to navigate and understand without a trusty childcare agency to help you. These three easy steps will help you find a childcare agency that is the perfect match to what you need and what you want.
Childcare Agency: Professional Affiliations
When considering what your criteria must be for choosing the right childcare agency, always consider that a reliable and professional childcare agency should have all the professional affiliations, certificates, and licensing. This is especially important in this business niche, considering the fact that a childcare agency is responsible for providing services to your children. There are some national agencies and other associations that provide licensing and certificates to a childcare agency and ensure the childcare agency is set to the industry standards in professionalism and customer service. When considering a particular childcare agency of interest, do not hesitate to ask them to provide you with a copy of all accreditations, affiliations, certificates, ad licensing they have. In case a childcare agency fails to respond to your request, we recommend you to re-consider your choice and continue looking for the best childcare agency.
Childcare Agency: Commitment and Customer Support
A childcare agency is your typical service provider, a business, therefore it falls under the same criteria you are looking for with any other service or business. A childcare agency must be able to demonstrate commitment and customer support, dedication to each and every client put the focus on the client's requirements, needs, and desires. When it comes to a childcare agency, we recommend the ones that prioritize in-person communication over phone calls and e-mail messages. At the end of the day, this shows the commitment of the childcare agency and the attention and care it shows to every client.
Childcare Agency: Thorough Background Screening
Once again, the safety and well-being of your children is the most important thing for you. Therefore, you definitely don't want to leave your children in the hands of an unexperienced or non-reliable babysitter. It is the main responsibility of the childcare agency to make sure all nannies, babysitters, and other childcare professionals offering their services through the childcare agency are the right fit for this kind of job. Therefore, a reputable and very professional childcare agency will prefer to arrange in-person interviews with all nannies and babysitters, a lengthy application, and good reference checks along with thorough background screening. This is the best way for a childcare agency to ensure they are offering the services of reliable and experienced professionals they and you can trust. Furthermore, a good childcare agency will be able to provide you with additional information on what background checks have been done on every childcare professional who may start working in your home.
What is a childcare agency?
The importance of a childcare agency
Childcare agency: Professional affiliations
Childcare agency: Commitment and customer support
Childcare agency: Thorough background screening