Recommended Childcare Agencies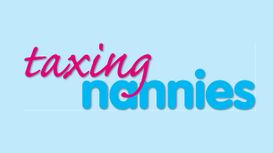 Under HM Revenue & Customs rules, every employer (however small) has to calculate the tax and submit this online at the same time that the employee gets paid. It's called Real Time Information (RTI).

So if your nanny gets paid every Friday, you have to submit your tax calculation to HMRC every Friday.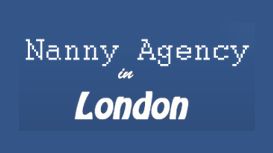 Nanny Agency in London can help nannies to find a job by submitting for free their C.V. or apply directly to nanny jobs on the website after free registration. Nanny Agency in London gives the

opportunity to submit and advertise for free childcare jobs at any agency plus optional pay ad to increase jobs and brand exposure on the homepage.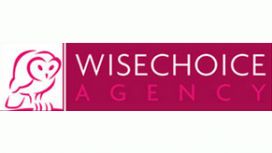 Welcome to Wisechoice Agency, we are a professional agency based that is London based, providing a wide range of services across the UK. We specialise in Au-pair & Nanny placements that are live in or

live out in the London area. We also supply friendly dommestic & commercial cleaners in London who are all fully vetted, police checked & insured.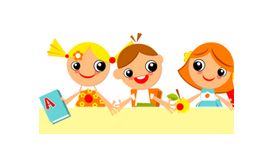 broadstonechristiannursery.com
Broadstone Christian Nursery was established in January 1991 by Mrs Gwladys Vaughan an ex Headteacher of a local First School who took early retirement as she believed young children needed a breadth

of experiences and skills to help them through life. Her aim was that children could enjoy and have fun whilst learning and develop self confidence. Her daughter Penny joined her and continues to carry out her mother's passion and vision for the nursery.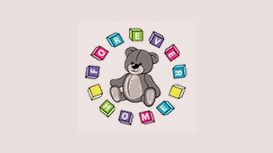 eversleighdaynurseries.co.uk
Eversleigh Day Nurseries are both found in Dewsbury; one in Westborough and the other in Earlsheaton. Our Ofsted-registered nurseries provide a warm and stimulating environment for young children.

Both nurseries can take youngsters from 0 to 5 years of age; Westborough nursery was established in 1991 and offers 18 places, whilst Earlsheaton nursery was started in 2008 and offers 32 places.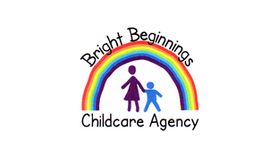 Vickie Edwards and Christine Henderson, the co-directors of Bright Beginnings Childcare Agency are both qualified professionals with a wealth of practical childcare experience. Vickie qualified in

2000 with a BTEC level 3 in Childcare. Christine has a level 4 Early Years Practitioner qualification and owns Bright Beginnings Day Nursery in York. Christine owns Bright Beginnings Day Nursery, which has been established since 1998.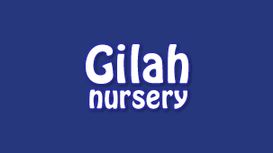 Gilah is an Orthodox Jewish nursery providing high quality care and education for children from the age of 2 years until primary school. The children learn and play in a safe, stimulating and friendly

environment, looked after by caring and well qualified staff. Gilah will be open for extended hours from January 2014, Monday to Thursday from 08.00am to 6.00pm. Friday's as usual, Please email admin@gilahnursery.com to register your interest.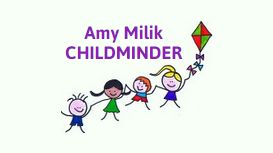 rothwellchildminder.co.uk
All of my facilities are on the ground floor including WC, utility room and separate sleep room. I have an enclosed child friendly back garden. I provide a variety of fun and stimulating activities

following the Early Years Foundation Stage framework. I provide a high level of care and ensure a safe and clean environment exists at all times. I am a mother of one so understand just how important it is to find the perfect childcare.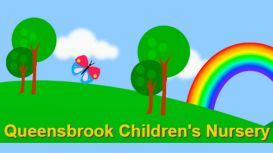 Queensbrook Children's Nursery cater for children aged from 6 weeks to 4 years 11 months and is conveniently situated off Spa Road and is within walking distance of Bolton town centre. Registered by

Ofsted for 47 children, it occupies a large site with extensive outdoor facilities including a huge sandpit, barked area and wooden log cabins. It also benefits from a large private car park.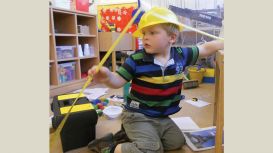 Acorns Day Nursery in Sevenoaks, Kent, offers a happy, nurturing, safe and stimulating place for your child. Whether you're looking for a full-time childcare place, or part-time childcare, Acorns Day

Nursery, Sevenoaks can provide year-round nursery support for your family. The nursery is open Monday to Friday and closes only between Christmas and New Year.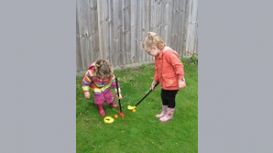 My husband Gary and I are both originally from South Africa. We met here in London in 1998. We have been married for 12 years and we have a son called Callum who is 6 years of age and another son

called Connor who is 3 months old. Callum is currently attending full time school in Year 1. Most of our family live abroad in South Africa, Australia, Saudi Arabia, Ireland and some extended family on my husband's side live in and around the UK. I come from a large family. I am 1 of 8 siblings.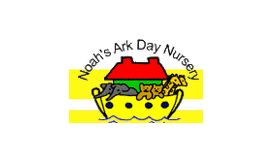 noahsarkdaynurseries.co.uk
Noah's Ark Day Nurseries Ltd was formed in February 2005. Noah's Ark started with one nursery in Herefordshire. Later on in 2005, Noah's Ark won the contract to operate the nursery at Innsworth,

Gloucester on behalf of the MoD, the camp for which is HQ ARRC's Imjin Barracks.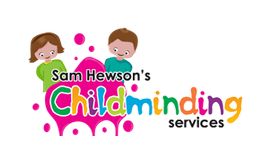 This framework sets out the standards for the learning, development and care of children, from birth to the end of foundation stage (31st August after the childs 5th birthday). But most importantly

their children have been thriving and feel safe and happy in my care. Before childminding I was a teaching assistant for 11 years and there I also gained a large amount of knowledge and skills.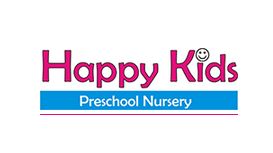 happykids-childcare.co.uk
At Happy Kids, you can be assured your child is in the best possible hands. They will be cared for by well qualified, friendly staff who share a love of working with children. By learning through play

in our welcoming preschool nursery, your child will develop the skills they need to make an easy step into school. We have preschool nurseries across Barnsley, Rotherham and Manchester, with free childcare places available for 2, 3 and 4 year olds.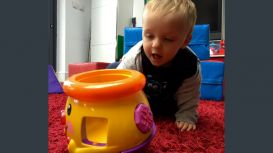 At MonkeyMoos, we approach each child as an individual with their own talents and needs. Our goal is to help develop your child under the 7 areas of learning, teaching is done through play, where your

child learns about subjects and other people through games.
---
It happens you want to go out, have work, or do something important and you cannot have your children with you. It happens you don't have all the time and energy to focus on the little ones. It happens to everyone and in such situations, we often seek the help of your friends and relatives. However, it happens that these people cannot offer their help always. This is when we find ourselves in need of a childcare agency. It is extremely important to have a reliable and very professional childcare agency you can trust at all times and no matter what. A professional and reputable childcare agency that has respect to all your needs, requirements, and desires, no matter how specific they might be. There are many providers of childcare agency services in the country, however, you don't want to hire anyone, you want the best service for your children. Therefore, it is important to know how to find the best childcare agency. Today we will help you pick the best childcare agency, check what services it provides and whether or not a childcare agency can fulfil your criteria.
What is a Childcare Agency?
What a childcare agency's main focus of work is helping parents meet with providers of childcare services. Commonly, childcare service providers operate as freelancers or on a self-employed basis, which pretty much means there are not many childcare companies you can just search for, pick, and hire. Since finding a childcare provider can be challenging, a childcare agency can do a lot to help to find professionals. A childcare agency is a reliable and safe source of information, contact details, and variety and choice when you are looking for a particular service and you need it soon. Therefore, a childcare agency will not only help you make the best choice, but it will also help you avoid making decisions in a rush, which may turn out to be decisions you regret. When it comes to the safety and well-being of your children, you definitely want the best, therefore a childcare agency can definitely be your helping hand in choosing the best. A childcare agency is there for you to make the whole process of choosing a childcare service provider a convenient one-stop-shop for you. So when thinking of a childcare agency, think of it as a professional business niche that helps to bridge all gaps between parents seeking service and the providers of these services and childcare professionals. A childcare agency helps parents to book the best babysitters, nannies, and childcare professionals in their area and according to their requirements and needs.
The Importance of a Childcare Agency
The right childcare agency, also popular as a nanny placement and referral agency, can save you a lot of time, energy, and money when you are looking for a childcare specialist. There are so many options and opportunities to hire a nanny or a babysitter around you, however, how can you be sure these options are the best ones and you are making a safe choice. A childcare agency, a reputable and experienced one, is your best opportunity to be sure in your choice. It is difficult to navigate and understand without a trusty childcare agency to help you. These three easy steps will help you find a childcare agency that is the perfect match to what you need and what you want.
Childcare Agency: Professional Affiliations
When considering what your criteria must be for choosing the right childcare agency, always consider that a reliable and professional childcare agency should have all the professional affiliations, certificates, and licensing. This is especially important in this business niche, considering the fact that a childcare agency is responsible for providing services to your children. There are some national agencies and other associations that provide licensing and certificates to a childcare agency and ensure the childcare agency is set to the industry standards in professionalism and customer service. When considering a particular childcare agency of interest, do not hesitate to ask them to provide you with a copy of all accreditations, affiliations, certificates, ad licensing they have. In case a childcare agency fails to respond to your request, we recommend you to re-consider your choice and continue looking for the best childcare agency.
Childcare Agency: Commitment and Customer Support
A childcare agency is your typical service provider, a business, therefore it falls under the same criteria you are looking for with any other service or business. A childcare agency must be able to demonstrate commitment and customer support, dedication to each and every client put the focus on the client's requirements, needs, and desires. When it comes to a childcare agency, we recommend the ones that prioritize in-person communication over phone calls and e-mail messages. At the end of the day, this shows the commitment of the childcare agency and the attention and care it shows to every client.
Childcare Agency: Thorough Background Screening
Once again, the safety and well-being of your children is the most important thing for you. Therefore, you definitely don't want to leave your children in the hands of an unexperienced or non-reliable babysitter. It is the main responsibility of the childcare agency to make sure all nannies, babysitters, and other childcare professionals offering their services through the childcare agency are the right fit for this kind of job. Therefore, a reputable and very professional childcare agency will prefer to arrange in-person interviews with all nannies and babysitters, a lengthy application, and good reference checks along with thorough background screening. This is the best way for a childcare agency to ensure they are offering the services of reliable and experienced professionals they and you can trust. Furthermore, a good childcare agency will be able to provide you with additional information on what background checks have been done on every childcare professional who may start working in your home.
What is a childcare agency?
The importance of a childcare agency
Childcare agency: Professional affiliations
Childcare agency: Commitment and customer support
Childcare agency: Thorough background screening