Recommended Childcare Agencies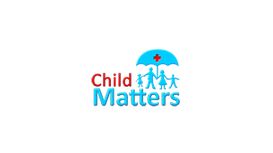 Child Matters delivers educational training courses in basic life support and paediatric first aid for parents, carers, schools, children's centres and child-care providers, ensuring standards,

legislation and government guidelines are met. Using the latest equipment - and in small groups of no more than 12 - our highly-qualified paediatric professionals ensure that individuals know what to do in an emergency. We also provide specialist nursing services to social and healthcare organisations.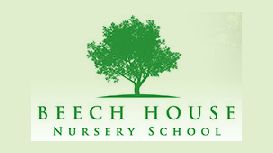 beechhousenurseryschool.co.uk
Beech House Nursery School is located on the outskirts of Hereford, and enjoys the welcoming atmosphere of being set in a family home surrounded by an adventure-packed garden. We opened the doors in

November and our Nursery provides tender loving care, individual attention and stimulating activities to nurture and support children's learning.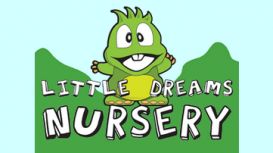 She is a qualified and very experienced practitioner with over 18 years experience in childcare. She will be responsible for the day-to-day running of the nursery, to include all professional

childcare issues, health promotion, staff management, parental satisfaction and quality of service. Gillian is a mother of three children, and has three grandchildren.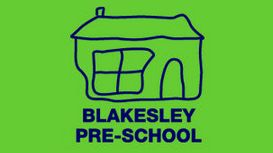 This website is designed to give you some useful information about the pre-school and makes your child's initial days at pre-school easier. As a parent you can be involved as much or as little as

suits you. If you would like to find out more about joining the committee feel free to talk to anyone at pre-school.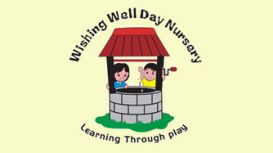 The Wishing Well Day Nursery is all about your children's happiness and well being. We provide excellent care for your children from birth until 5 years, in a friendly and caring environment. We aim

to develop the childrens social skills, learning, encouraging independence and most importantly making this fun. We operate morning, afternoon and full day sessions as well as hourly care, emergency care, crèche care and one-off care. Please contact us for prices.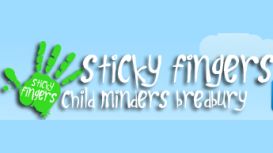 stickyfingersbredbury.co.uk
Welcome to Sticky Fingers As a parent who struggled to find affordable childcare that fit in with my flexi-time job, I know it's difficult leaving your little one, no matter what age with someone new.

With this in mind and to make it easier on yourself to begin there will be a 4 week settling in period. During this 4 weeks you are invited to stay on a couple of occasions to see your child fitting into the new setting.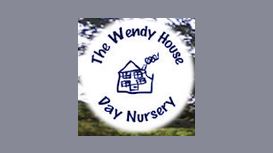 We are a child centred nursery with 20 years of experience caring for very young children. The needs of the child as an individual are always our priority -we believe in 'The Child First and Always'.

Our friendly caring experienced staff. We work and train closely as a team to continually monitor and improve the care that we offer. Our nursery is purposely built on one level to provide a very safe spacious light and airy environment for the children.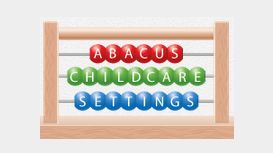 abacuschildcaresettings.co.uk
Abacus Childcare Settings was set up by directors who had worked in childcare for many years and had a vision to bring all their knowledge and experience in the field of childcare together. Their aim

was to provide a caring, safe and stimulating environment in which children could develop to their full potential and where parents/carers could be confidence and supported in the knowledge that their children would be well cared for, happy and contented while away from the family unit.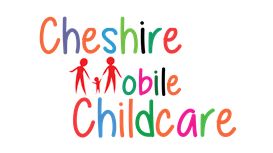 cheshiremobilechildcare.com
Cheshire Mobile Childcare is an agency that provides fully qualified, experienced and energetic members of staff. Here at Cheshire Mobile Childcare we can help you find the ideal Nanny for your

family. We are here to help you every step of the way. Our services range from babysitting to private functions such as weddings or parties enabling us to effectively meet the needs of you and your child.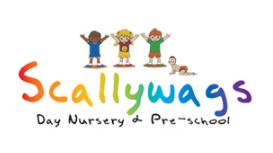 Thank you to everyone for collecting Tesco vouchers the total collected was 7,788 we have used these to order: - a wall mirror for the outside play area, outside games, paint stampers, a parachute and

some balls. We are committed to maintaining the highest standards of day care and nursery education. We specialise in caring for children from 6 weeks to 5 years.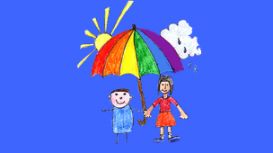 St. Gregory's Child Care Trust is located in a purpose built premises within the Catholic School of St. Gregory the Great, in the centre of Cheltenham. It is open all year round and welcomes children

from the age of 2 up to the age of 11 in its Nursery, Pre School, Breakfast Club, After School Club and Holiday Club. The Nursery and Pre School caters for children between the ages of 2 and 4. The Breakfast and After School Club provides child care for the School's working parents.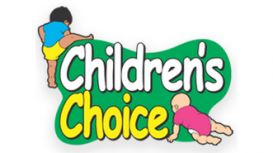 We believe that through play, children learn most effectively. Children's Choice draws from the best and most authoritative philosophies including Monessori, Piaget, Reggio Emilia and Vygotsky. During

our many creative activities we place emphasis on the inventive process and not solely the end product. This means that the child's individual efforts are always celebrated with others, developing their confidence and self esteem.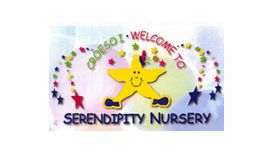 serendipitynurseryandafterschool.co.uk
Serendipity Nursery and After School Club is a family run bi-lingual day nursery providing quality child care for children from 0 to 11 year olds. Our catchment area is mainly Pembrey, Burry Port,

Kidwelly, Pwll, Llanelli and Carmarthen, but we can also provide a mobile creche service anywhere in Carmarthenshire. We aim to stimulate and encourage children in our care by making their day fun and entertaining while learning life skills and socialisation.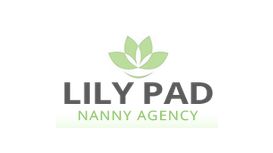 Lily Pad nanny agency is a child care service that provides and caters for different aspects of Nannying at a competitive rate. Thorough vetting checks are conducted on all our nannies such as

Disclosure and Barring Service check (DBS) and ofsted registration checks to ensure suitability for the roles.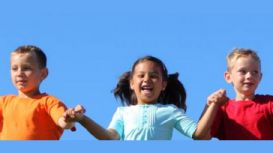 Acorn Children's Club was set up in 1980 to support local parents and children who needed somewhere to go outside of school. We continue to provide a successful program that allows children to

interact in a safe environment whilst providing them with fun activities. This helps them to learn social skills which will prove fundamental throughout their lives. Our after school club has a full-time chef who provides the children with healthy, nutritious meals.
---
It happens you want to go out, have work, or do something important and you cannot have your children with you. It happens you don't have all the time and energy to focus on the little ones. It happens to everyone and in such situations, we often seek the help of your friends and relatives. However, it happens that these people cannot offer their help always. This is when we find ourselves in need of a childcare agency. It is extremely important to have a reliable and very professional childcare agency you can trust at all times and no matter what. A professional and reputable childcare agency that has respect to all your needs, requirements, and desires, no matter how specific they might be. There are many providers of childcare agency services in the country, however, you don't want to hire anyone, you want the best service for your children. Therefore, it is important to know how to find the best childcare agency. Today we will help you pick the best childcare agency, check what services it provides and whether or not a childcare agency can fulfil your criteria.
What is a Childcare Agency?
What a childcare agency's main focus of work is helping parents meet with providers of childcare services. Commonly, childcare service providers operate as freelancers or on a self-employed basis, which pretty much means there are not many childcare companies you can just search for, pick, and hire. Since finding a childcare provider can be challenging, a childcare agency can do a lot to help to find professionals. A childcare agency is a reliable and safe source of information, contact details, and variety and choice when you are looking for a particular service and you need it soon. Therefore, a childcare agency will not only help you make the best choice, but it will also help you avoid making decisions in a rush, which may turn out to be decisions you regret. When it comes to the safety and well-being of your children, you definitely want the best, therefore a childcare agency can definitely be your helping hand in choosing the best. A childcare agency is there for you to make the whole process of choosing a childcare service provider a convenient one-stop-shop for you. So when thinking of a childcare agency, think of it as a professional business niche that helps to bridge all gaps between parents seeking service and the providers of these services and childcare professionals. A childcare agency helps parents to book the best babysitters, nannies, and childcare professionals in their area and according to their requirements and needs.
The Importance of a Childcare Agency
The right childcare agency, also popular as a nanny placement and referral agency, can save you a lot of time, energy, and money when you are looking for a childcare specialist. There are so many options and opportunities to hire a nanny or a babysitter around you, however, how can you be sure these options are the best ones and you are making a safe choice. A childcare agency, a reputable and experienced one, is your best opportunity to be sure in your choice. It is difficult to navigate and understand without a trusty childcare agency to help you. These three easy steps will help you find a childcare agency that is the perfect match to what you need and what you want.
Childcare Agency: Professional Affiliations
When considering what your criteria must be for choosing the right childcare agency, always consider that a reliable and professional childcare agency should have all the professional affiliations, certificates, and licensing. This is especially important in this business niche, considering the fact that a childcare agency is responsible for providing services to your children. There are some national agencies and other associations that provide licensing and certificates to a childcare agency and ensure the childcare agency is set to the industry standards in professionalism and customer service. When considering a particular childcare agency of interest, do not hesitate to ask them to provide you with a copy of all accreditations, affiliations, certificates, ad licensing they have. In case a childcare agency fails to respond to your request, we recommend you to re-consider your choice and continue looking for the best childcare agency.
Childcare Agency: Commitment and Customer Support
A childcare agency is your typical service provider, a business, therefore it falls under the same criteria you are looking for with any other service or business. A childcare agency must be able to demonstrate commitment and customer support, dedication to each and every client put the focus on the client's requirements, needs, and desires. When it comes to a childcare agency, we recommend the ones that prioritize in-person communication over phone calls and e-mail messages. At the end of the day, this shows the commitment of the childcare agency and the attention and care it shows to every client.
Childcare Agency: Thorough Background Screening
Once again, the safety and well-being of your children is the most important thing for you. Therefore, you definitely don't want to leave your children in the hands of an unexperienced or non-reliable babysitter. It is the main responsibility of the childcare agency to make sure all nannies, babysitters, and other childcare professionals offering their services through the childcare agency are the right fit for this kind of job. Therefore, a reputable and very professional childcare agency will prefer to arrange in-person interviews with all nannies and babysitters, a lengthy application, and good reference checks along with thorough background screening. This is the best way for a childcare agency to ensure they are offering the services of reliable and experienced professionals they and you can trust. Furthermore, a good childcare agency will be able to provide you with additional information on what background checks have been done on every childcare professional who may start working in your home.
What is a childcare agency?
The importance of a childcare agency
Childcare agency: Professional affiliations
Childcare agency: Commitment and customer support
Childcare agency: Thorough background screening