Recommended Childcare Agencies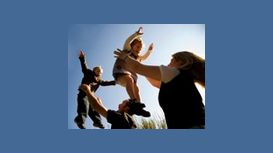 Hampstead Nannies is one of London's most professional Nanny Agencies, run by trained personnel with a wealth of experience in all aspects of childcare and education. With offices in Hampstead, a

leafy North London suburb, we are in a perfect position to attract both clients and staff from a wide area of the Capital and further out towards the countryside. Hampstead Nannies is managed by two qualified teachers, one of whom is also a mother of three.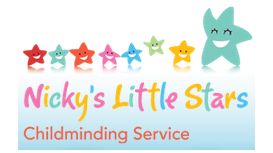 Nickys Little Stars has now been established for 3 years and the nursery is set in the middle of beautiful Twineham, on the end of a farm. We are surrounded by lots of green fields and wildlife. In

spring the fields are filled with newborn lambs and cows! I offer a very organised and fulfilled childminding service which involves lots of activities at home and out and about and through play to help childrens development through the Early Years Foundation Stages.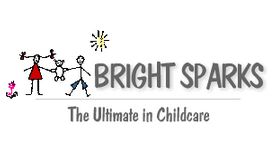 brightsparks-nursery.co.uk
Bright Sparks Private Day Nursery was opened in September 1994 and is registered to care for children aged 3 months to 5 years. The building, a former farm house, is situated in picturesque, private,

rural surroundings, overlooking Coxmoor Golf Course and farm land. The nursery is open from 7.55a.m. to 6p.m. inclusive and provides sessional, daily and full time child care. Bright Sparks offers a high staff to child ratio, where children's holistic development is enhanced throughout the day.
littleorchidscentre.co.uk
Little Orchids Centre is a charitable organisation in Derry / Londonderry providing therapeutic intervention and support for children from 2 - 4 years old with special needs and their parents and

carers. Little Orchids Children's Centre provides therapeutic intervention and support for children 2-4 years identified with special needs and those who may require additional support.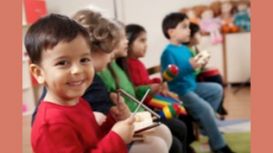 Starting Nursery is a big step for children and parents - new place, new faces, many activies and friends to make. It is very important to us that your child is happy and safe and that as a parent you

are confident with the service we provide and that your child is left in good hands. To ensure that this is the case, We take care to employ people that work with your child understand their need to be safe, secure and healthy in order to learn.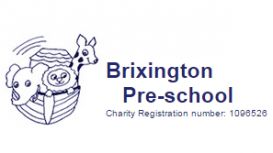 Brixington Pre-School was established in 1973 and we currently run five morning sessions and one afternoon sessions a week during term-time, for a maximum of 26 children per session aged 2-5 years. We

currently run a lunch club after each morning session. The group is a registered charity run under the direct management of the Pre-School Learning Alliance. We comply with the provisions of the Children's Act 1989 and are regularly monitored by Ofsted.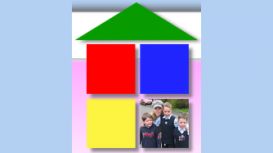 juliettes-childminding.co.uk
We are registered with OFSTED and are also members of PACEY. We enjoy the daily interaction with children of all ages. It is now mandatory for all schools and early years providers in Ofsted's

registered settings attended by young children - that is children from birth to the end of the academic year in which a child has their fifth birthday to comply to these requirements within the EYFS framework. Care is now available and from now on we will be doing at least twice weekly outings.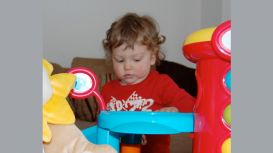 ericasmithchildmindingservices.co.uk
My name is Erica Smith and I am an Ofsted registered childminder, Graded Good. I provide childcare in the Belper area and offer a school run service to and from Pottery Primary School and the local

pre-schools. I have been childminding for 3 years and have recently completed my Level 3 Diploma in Early Years Childcare. I work with my assistant Jean, who joined me in February 2014 and has proved to be a fantastic asset to my team.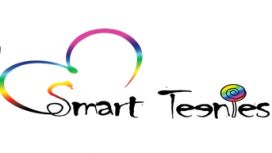 Smart Teenies have been open for 5 years and have developed a positive image within the local community. We have gone from a 12 Place Nursery to a 42 Place Nursery and 40 place Breakfast and After

School Club. Our warm, friendly and welcoming nursery is currently rated as 'Good' by Ofsted, we are due another inspection shortly.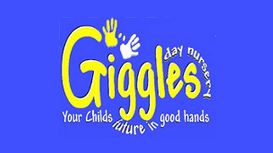 We believe it is important for children and parents to feel comfortable with the nursery setting, and have confidence in the staff. We aim to settle children in quickly and easily by taking into

account their individual needs and circumstances, ensuring that the child feels both welcome and secure.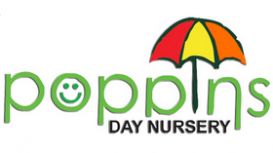 thepoppinsdaynursery.co.uk
Poppins Day Nursery is a well established, home from home private day nursery owned by Debbie and Jan Hughes. Our aim is to provide affordable, quality driven childcare in a homely environment for

children aged 0 - 5 years. To allow for continuity and progression our services extend to incorporate childcare for older children, up to the age of 11 years, with our before and after school club, along with the holiday club, all of which are run on site.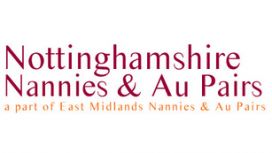 Welcome to Nottinghamshire Nannies, a part of East Midlands Nannies & Au Pairs which began as a need for an efficient professional and trustworthy childcare agency in the area. As a result of our

excellent service we have now specialised in recruiting nannies & au pairs and providing the full range of nanny services for Nottinghamshire, Derbyshire, Leicestershire, Rutland, Lincolnshire, South Yorkshire, Northamptonshire and all surrounding counties for over ten years.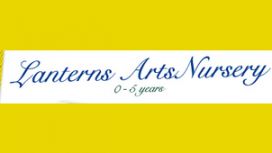 lanternsartsnursery.co.uk
Lanterns Arts Nursery offers a very high standard of childcare for ages up to 5 years old, with a unique timetable of learning through education, play, performing and visual arts with access to an

outside garden. Whether you are looking for full or part time childcare, Lanterns Arts Nursery are here to help. We are one of the leading private day nurseries in East London.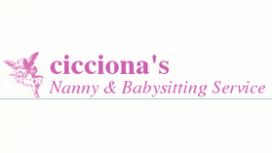 Cicciona's is a Worcester based nanny service specialising in Wedding Crèches, the placement of Nannies (full or part time or temporary) and Babysitters. Cicciona's offer a Wedding / Christening /

Function Crèche Service: an invaluable extra pair of hands to help with the children on one of the most important days of your life. We organise a Crèche facility at your venue where the children can play and have fun in a safe and secure environment.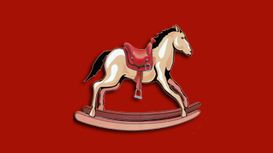 Here at Rye Pre-School Playgroup, we provide a friendly and stimulating environment for children between the ages of 2 to 5 years. All our staff are qualified, caring and experienced, which allows us

to provide a high quality of service and care to all our children. We are part of the Government's free Early Learning Funding Scheme for both 2 year olds and 3-4 year olds.
---
It happens you want to go out, have work, or do something important and you cannot have your children with you. It happens you don't have all the time and energy to focus on the little ones. It happens to everyone and in such situations, we often seek the help of your friends and relatives. However, it happens that these people cannot offer their help always. This is when we find ourselves in need of a childcare agency. It is extremely important to have a reliable and very professional childcare agency you can trust at all times and no matter what. A professional and reputable childcare agency that has respect to all your needs, requirements, and desires, no matter how specific they might be. There are many providers of childcare agency services in the country, however, you don't want to hire anyone, you want the best service for your children. Therefore, it is important to know how to find the best childcare agency. Today we will help you pick the best childcare agency, check what services it provides and whether or not a childcare agency can fulfil your criteria.
What is a Childcare Agency?
What a childcare agency's main focus of work is helping parents meet with providers of childcare services. Commonly, childcare service providers operate as freelancers or on a self-employed basis, which pretty much means there are not many childcare companies you can just search for, pick, and hire. Since finding a childcare provider can be challenging, a childcare agency can do a lot to help to find professionals. A childcare agency is a reliable and safe source of information, contact details, and variety and choice when you are looking for a particular service and you need it soon. Therefore, a childcare agency will not only help you make the best choice, but it will also help you avoid making decisions in a rush, which may turn out to be decisions you regret. When it comes to the safety and well-being of your children, you definitely want the best, therefore a childcare agency can definitely be your helping hand in choosing the best. A childcare agency is there for you to make the whole process of choosing a childcare service provider a convenient one-stop-shop for you. So when thinking of a childcare agency, think of it as a professional business niche that helps to bridge all gaps between parents seeking service and the providers of these services and childcare professionals. A childcare agency helps parents to book the best babysitters, nannies, and childcare professionals in their area and according to their requirements and needs.
The Importance of a Childcare Agency
The right childcare agency, also popular as a nanny placement and referral agency, can save you a lot of time, energy, and money when you are looking for a childcare specialist. There are so many options and opportunities to hire a nanny or a babysitter around you, however, how can you be sure these options are the best ones and you are making a safe choice. A childcare agency, a reputable and experienced one, is your best opportunity to be sure in your choice. It is difficult to navigate and understand without a trusty childcare agency to help you. These three easy steps will help you find a childcare agency that is the perfect match to what you need and what you want.
Childcare Agency: Professional Affiliations
When considering what your criteria must be for choosing the right childcare agency, always consider that a reliable and professional childcare agency should have all the professional affiliations, certificates, and licensing. This is especially important in this business niche, considering the fact that a childcare agency is responsible for providing services to your children. There are some national agencies and other associations that provide licensing and certificates to a childcare agency and ensure the childcare agency is set to the industry standards in professionalism and customer service. When considering a particular childcare agency of interest, do not hesitate to ask them to provide you with a copy of all accreditations, affiliations, certificates, ad licensing they have. In case a childcare agency fails to respond to your request, we recommend you to re-consider your choice and continue looking for the best childcare agency.
Childcare Agency: Commitment and Customer Support
A childcare agency is your typical service provider, a business, therefore it falls under the same criteria you are looking for with any other service or business. A childcare agency must be able to demonstrate commitment and customer support, dedication to each and every client put the focus on the client's requirements, needs, and desires. When it comes to a childcare agency, we recommend the ones that prioritize in-person communication over phone calls and e-mail messages. At the end of the day, this shows the commitment of the childcare agency and the attention and care it shows to every client.
Childcare Agency: Thorough Background Screening
Once again, the safety and well-being of your children is the most important thing for you. Therefore, you definitely don't want to leave your children in the hands of an unexperienced or non-reliable babysitter. It is the main responsibility of the childcare agency to make sure all nannies, babysitters, and other childcare professionals offering their services through the childcare agency are the right fit for this kind of job. Therefore, a reputable and very professional childcare agency will prefer to arrange in-person interviews with all nannies and babysitters, a lengthy application, and good reference checks along with thorough background screening. This is the best way for a childcare agency to ensure they are offering the services of reliable and experienced professionals they and you can trust. Furthermore, a good childcare agency will be able to provide you with additional information on what background checks have been done on every childcare professional who may start working in your home.
What is a childcare agency?
The importance of a childcare agency
Childcare agency: Professional affiliations
Childcare agency: Commitment and customer support
Childcare agency: Thorough background screening