Recommended Childcare Agencies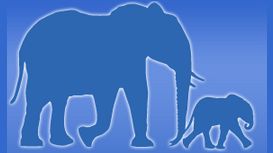 The Jourdains Agency is like no other. They make an exhaustive search and only put forward applicants who fit the job description. We cannot recommend Jourdains highly enough. 1. Jourdains is a

home-help agency that places Nannies in Farnham and the surrounding areas. 2. Jourdains acts as an agent for introductions between an Applicant and a family. We do not employ Applicants. 3. All of our Applicants are thoroughly vetted by us and/or our partner agencies.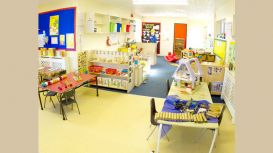 Welcome to the ABC Treehouse Nursery School Blackpool - This a newly refurbished OFSTED Approved Blackpool Childrens Nursery for 0 - 5 years operating under NEW MANAGEMENT. We predominantly serve

Poulton-Le-Fylde, Blackpool and the surrounding areas. We consider ourselves really fortunate in that despite being in a town its almost a rural setting enjoying views over green open countryside.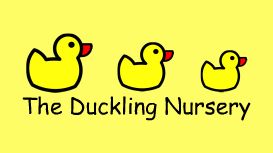 The Duckling Nursery offers sessional and full day care for children aged 2 to 5. Each session has twenty six children. The nursery operates in a classroom on the Writtle Infant School grounds. We

have our own fenced garden and use of the playground, school field and the school hall. A great variety of equipment is available for both indoor and outdoor play. The nursery runs a key person system with five groups : Rainbows, Suns, Clouds, Moons & Stars.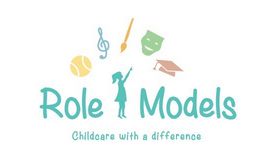 Role Models' founder Hugo Shephard developed the concept following three years at the University of Durham and a successful six year career in London. Hugo, in his time as a student, school governor

and professional in London, has been fortunate to know aspiring actors, dancers, musicians, sports people and teachers, all of whom have the talent and time to help enrich children's lives.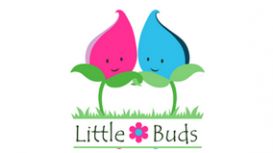 littlebudschildcare.co.uk
Little Buds Childcare is a Childminding company I have set up here in sunny Hemel Hempstead. Please browse at your leisure, I've made the information here succinct, so you know exactly what to expect

from me and what Little Buds can offer when making that very important decision about who will look after your child. I can provide services to Berkhamsted, St. Albans, Bovingdon, Chaulden, Apsley and other areas in the vicinity of Hemel Hempstead.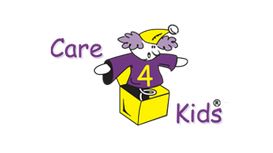 Providing good quality child care was and still is their primary focus, and the business has always been looked at from the "parent's perspective". Even today, Michelle and Jonathan still view the

business with a keen "parent's eye" and are constantly tweaking and making ongoing improvements to the business to stay on the forefront of Early Years Education.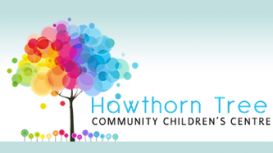 hawthorntreecommunitychildrenscentre.org.uk
Our Centre is located in the green portable building adjacent to Hawthorn Tree School. We are a charity, non-profit making, community group and maintain close links with the school and work in

partnership with all local primary schools to support children's transition to school each year. The staff is led by joint Managers, Melanie White and Caroline Upsall. Melanie has achieved Early Years Professional Status (EYPS) and also has a BA Hons in Early Childhood Studies.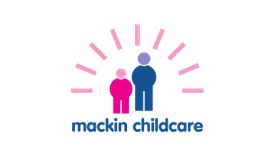 We have over 35 years experience in childcare and have become experts in understanding the needs of the modern family. It is as important to us, as it is to you, that your children feel at home when

they are with us and you can rest assured that we look after all children as if they were one of our own.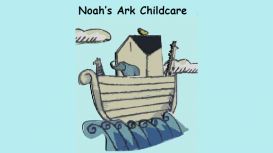 Finally, we found the perfect location (The Old Queen Street School/ Council Offices) in which to set our nursery, being spacious, homely, safe and very convenient for access in and out of the town.

We also searched long and hard for the right team members. We have indeed found the right team members to create the kind of environment that will attract and keep quality team members.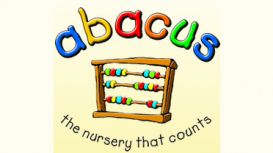 Abacus is a privately owned Day Nursery. We opened in September 2001 and moved to our current location in September 2004. The Nursery is registered with Ofsted. At our last Ofsted inspection we were

awarded 'Good' in all areas but continuously strive for 'outstanding'. We hope this website has been useful to you in your search for quality childcare. The best way to decide if Abacus Nursery is right for you and your family is to pop in and see us for a 'show around'.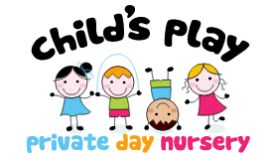 childsplay-dewsbury.co.uk
Child's Play was established in 2001 and was formerly St. Matthew's Church Hall, which underwent a major refurbishment to meet recommendations by social services and Ofsted. Child's Play is a member

of the National Day Nurseries Association (NDNA). The nursery is a registered day care provider by Ofsted and offer first class day-care for 47 children aged between 0 - 8 Years.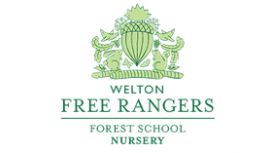 We are a 71 place Forest School Nursery that offers childcare from 6 months to 5 years. Forest School is a key approach to learning which underpins the Free Rangers ethos and is incorporated into our

daily planning. At Free Rangers we believe that a child's happiness is the foundation upon which learning is built. Our highly qualified staff nurture every child's self-esteem and self-confidence to ensure they embrace the opportunities on offer at Free Rangers.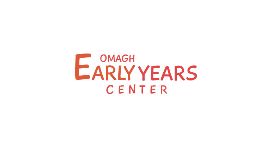 Omagh Early Years Centre is a registered day care, after school and summer scheme facility with a current capacity of 105 children per day. We are an inclusive setting that promotes independence and

equality for children, aiming to meet the varied and continuously changing needs of children in the community. We offer quality, affordable, flexible childcare which provide the children with opportunities to play in a home from home environment where they can relax and be safe.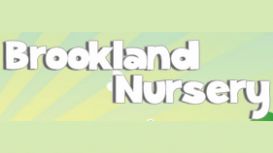 Choosing a nursery is an important decision, therefore we hope the following information will answer your questions about our aims and standards of childcare and education to enable you to have

complete confidence that you are making the right choice. Brookland Nursery was established in 1991 and provides quality care and education for children aged 6 weeks to 5 years in a relaxed, caring environment by experienced nursery staff.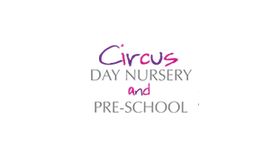 At Circus Day Nursery we nurture, motivate and nourish children between the ages of three months to five years 51 weeks of the year. Our established team of qualified and experienced staff treat all

children as individual performers who are encouraged to reach their full potential in a supportive, safe, friendly and stimulating atmosphere. Why not contact us now to schedule a tour?
---
It happens you want to go out, have work, or do something important and you cannot have your children with you. It happens you don't have all the time and energy to focus on the little ones. It happens to everyone and in such situations, we often seek the help of your friends and relatives. However, it happens that these people cannot offer their help always. This is when we find ourselves in need of a childcare agency. It is extremely important to have a reliable and very professional childcare agency you can trust at all times and no matter what. A professional and reputable childcare agency that has respect to all your needs, requirements, and desires, no matter how specific they might be. There are many providers of childcare agency services in the country, however, you don't want to hire anyone, you want the best service for your children. Therefore, it is important to know how to find the best childcare agency. Today we will help you pick the best childcare agency, check what services it provides and whether or not a childcare agency can fulfil your criteria.
What is a Childcare Agency?
What a childcare agency's main focus of work is helping parents meet with providers of childcare services. Commonly, childcare service providers operate as freelancers or on a self-employed basis, which pretty much means there are not many childcare companies you can just search for, pick, and hire. Since finding a childcare provider can be challenging, a childcare agency can do a lot to help to find professionals. A childcare agency is a reliable and safe source of information, contact details, and variety and choice when you are looking for a particular service and you need it soon. Therefore, a childcare agency will not only help you make the best choice, but it will also help you avoid making decisions in a rush, which may turn out to be decisions you regret. When it comes to the safety and well-being of your children, you definitely want the best, therefore a childcare agency can definitely be your helping hand in choosing the best. A childcare agency is there for you to make the whole process of choosing a childcare service provider a convenient one-stop-shop for you. So when thinking of a childcare agency, think of it as a professional business niche that helps to bridge all gaps between parents seeking service and the providers of these services and childcare professionals. A childcare agency helps parents to book the best babysitters, nannies, and childcare professionals in their area and according to their requirements and needs.
The Importance of a Childcare Agency
The right childcare agency, also popular as a nanny placement and referral agency, can save you a lot of time, energy, and money when you are looking for a childcare specialist. There are so many options and opportunities to hire a nanny or a babysitter around you, however, how can you be sure these options are the best ones and you are making a safe choice. A childcare agency, a reputable and experienced one, is your best opportunity to be sure in your choice. It is difficult to navigate and understand without a trusty childcare agency to help you. These three easy steps will help you find a childcare agency that is the perfect match to what you need and what you want.
Childcare Agency: Professional Affiliations
When considering what your criteria must be for choosing the right childcare agency, always consider that a reliable and professional childcare agency should have all the professional affiliations, certificates, and licensing. This is especially important in this business niche, considering the fact that a childcare agency is responsible for providing services to your children. There are some national agencies and other associations that provide licensing and certificates to a childcare agency and ensure the childcare agency is set to the industry standards in professionalism and customer service. When considering a particular childcare agency of interest, do not hesitate to ask them to provide you with a copy of all accreditations, affiliations, certificates, ad licensing they have. In case a childcare agency fails to respond to your request, we recommend you to re-consider your choice and continue looking for the best childcare agency.
Childcare Agency: Commitment and Customer Support
A childcare agency is your typical service provider, a business, therefore it falls under the same criteria you are looking for with any other service or business. A childcare agency must be able to demonstrate commitment and customer support, dedication to each and every client put the focus on the client's requirements, needs, and desires. When it comes to a childcare agency, we recommend the ones that prioritize in-person communication over phone calls and e-mail messages. At the end of the day, this shows the commitment of the childcare agency and the attention and care it shows to every client.
Childcare Agency: Thorough Background Screening
Once again, the safety and well-being of your children is the most important thing for you. Therefore, you definitely don't want to leave your children in the hands of an unexperienced or non-reliable babysitter. It is the main responsibility of the childcare agency to make sure all nannies, babysitters, and other childcare professionals offering their services through the childcare agency are the right fit for this kind of job. Therefore, a reputable and very professional childcare agency will prefer to arrange in-person interviews with all nannies and babysitters, a lengthy application, and good reference checks along with thorough background screening. This is the best way for a childcare agency to ensure they are offering the services of reliable and experienced professionals they and you can trust. Furthermore, a good childcare agency will be able to provide you with additional information on what background checks have been done on every childcare professional who may start working in your home.
What is a childcare agency?
The importance of a childcare agency
Childcare agency: Professional affiliations
Childcare agency: Commitment and customer support
Childcare agency: Thorough background screening