Recommended Childcare Agencies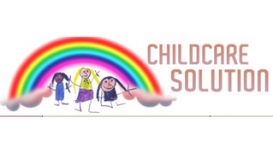 We are an independent company founded in February 2006 to provide a quality wrap around service for children from local schools, which is affordable and accessible. We aim to establish and maintain

strong partnerships with parents/carers, local schools and other professionals for the benefit of our children. At Childcare Solution we are committed to promote our Equal Opportunities and Inclusion policy & follow the principles of the early years foundation stages (EYFS).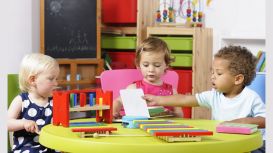 honeybearsdaynurseryltd.co.uk
Situated off the main Leek to Burslem road- Honey Bears Day Nursery is within easy reach of Festival Park and is also conveniently situated en route from Burslem, Tunstall, Kidsgrove, Norton and Ball

Green. Car park facilities consist of 25 spaces designed to provide suitable access on and off the main routes. The building was converted to nursery premises in 1996. The nursery operates within a single storey building with separate rooms for 0-1 year, 1-2 years, 2-3 years & 3-5 years.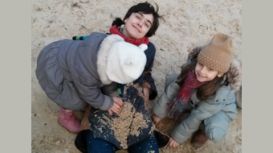 I have worked hard to create the right balance between a resourceful nursery setting and a loving home environment so that children in my care can get the best of both worlds. Low child-adult ratio

allows for more one-to-one interaction, which is essential in supporting language development and communication skills. This is particularly important for babies and young children. To keep low ratio, I offer a limited number of spaces and they are offered on "first come, first serve" basis.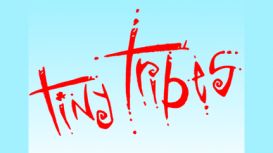 Come and join us between 12-2pm for lots of fun, stalls, activities and meet Father Christmas. We'd love to see as many people as possible come along - old friends and new! If any parents would like

to donate any prizes for our raffle / tombola it would be very, very much appreciated, thank you! We are also collecting empty wine bottles, so if you've got any of those (even better if you still have the screw tops) we would love to take them off your hands.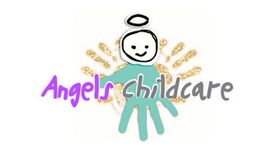 To exceed your expectations it is our goal to provide consistent support and respect for every child, strengthening their self-expression and spirit of enquiry to enable each individual to reach high

across the scope of early learning and development. We look forward to the privilege of sharing your child's active learning adventures with you.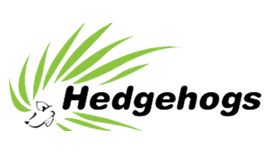 Hedgehogs know that it is difficult to juggle a career and look after school aged children, and it can be virtually impossible to find reliable low cost childcare; employing a nanny costs a fortune

and childminders are often unable to offer the flexibility needed to families with children of school age. Hedgehogs understand this and provide low cost flexible childcare to meet your needs. You can relax knowing that your child is playing safely with his/her friends in a homely and safe environment.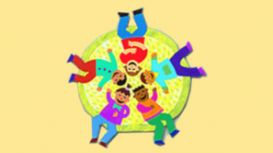 milestones-childcare.co.uk
We feel that working in partnership with parents and carers helps us to provide continuity of care which is vital in your child's early years. Parents are the first educators of their young children

and the most important people in a child's life. We aim to form strong links between the parents and nursery.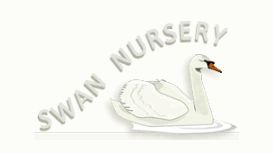 We are a small friendly nursery school with an excellent reputation in South Norfolk and North Suffolk. Established in 1990, we have one of the best Ofsted reports in the area, all our children are in

the care of qualified and highly experienced staff and for most of the school day we always maintain a very high staff ratio. The Swan is based in a countryside location about 1 mile west of Diss between Roydon and Bressingham.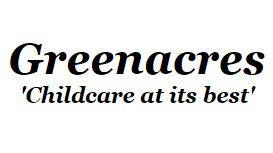 greenacres-childcare.co.uk
Priory Road and Hampton Hill offer quality day care for parents who need full days, on a permanent basis with priority to ensuring your child gets the best in all areas including love, care,

attention, fresh air and exercise, education and development milestones, a healthy diet, a safe place to stay and learn and a good staff team to provide a fun and stimulating environment. In Hampton Hill High Street your children can move on to our Pre-School setting which is designed for children 3-5 years.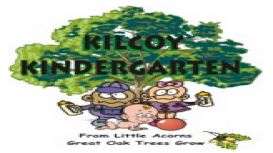 The purpose of Kilcoy Kindergarten is to assist parents with a childcare provision, which they may use, to enable them to continue to pursue their employment, interests, hobbies etc, in the knowledge

that the care, safety and development of their child is not compromised. In turn, it is an opportunity for the children to mix with their peers and develop relationships.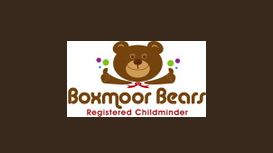 boxmoorbears-childminder.co.uk
My name is Stefanie English, I am 34 years old and I have recently registered as a childminder through Ofsted. We have gardens front and back as well as a lovely two story play house and a dedicated

play room. As a busy mother of two, I am well aware of the demands and responsibilities involved in caring for children. I have no doubt that the experiences that I have had already with bringing up my own children will help me in my new role as a childminder.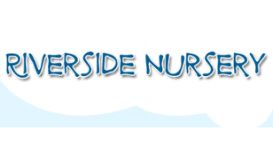 riversidecommunitynursery.co.uk
At Riverside Nursery you can trust us to provide a fun and safe environment for your children, all cared for by our fully trained and friendly staff. Close to us we have several outdoor places to see

and visit such as parks, a river and wildlife. To assist with your child's learning development, we provide the Early Years Foundation Stage, giving them a taste of education at a young age. And with our Parents as Partners scheme, you can play your part with a personalised plan for your child's care.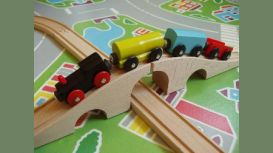 Full and part time places available as well as before and after school pickups and holiday club. We accept NHS bursery funded spaces, Care2learn funded spaces, childcare vouchers as well as standard

payments. We also do quick response emergency spaces when space is available. We currently have a small amount of morning spaces available and 1 full time space becoming available in February.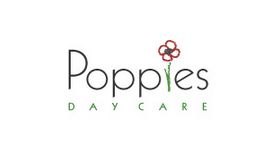 Having three children of my own, I understand that choosing the right childcare is one of the most important decisions ever made by a parent. At Poppies we pride ourselves in having a friendly

inviting atmosphere created by welcoming and caring relationships between nursery staff, parents and children. We are always on the look out for new talent if you are interested in joining the Poppies team please email your CV to info@poppiesdaycare.com, we would be delighted to hear from you.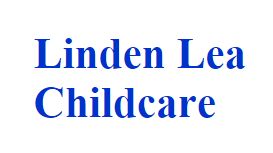 Linden Lea Day Nursery School was established in 1989 and is situated in a large detached residential property in Grove Green, Maidstone. It provides extensive facilities for 25 children, including a

large garden with log cabin, and play area with swings, slide, climbing apparatus and resident Guinea Pig and Cat.
---
It happens you want to go out, have work, or do something important and you cannot have your children with you. It happens you don't have all the time and energy to focus on the little ones. It happens to everyone and in such situations, we often seek the help of your friends and relatives. However, it happens that these people cannot offer their help always. This is when we find ourselves in need of a childcare agency. It is extremely important to have a reliable and very professional childcare agency you can trust at all times and no matter what. A professional and reputable childcare agency that has respect to all your needs, requirements, and desires, no matter how specific they might be. There are many providers of childcare agency services in the country, however, you don't want to hire anyone, you want the best service for your children. Therefore, it is important to know how to find the best childcare agency. Today we will help you pick the best childcare agency, check what services it provides and whether or not a childcare agency can fulfil your criteria.
What is a Childcare Agency?
What a childcare agency's main focus of work is helping parents meet with providers of childcare services. Commonly, childcare service providers operate as freelancers or on a self-employed basis, which pretty much means there are not many childcare companies you can just search for, pick, and hire. Since finding a childcare provider can be challenging, a childcare agency can do a lot to help to find professionals. A childcare agency is a reliable and safe source of information, contact details, and variety and choice when you are looking for a particular service and you need it soon. Therefore, a childcare agency will not only help you make the best choice, but it will also help you avoid making decisions in a rush, which may turn out to be decisions you regret. When it comes to the safety and well-being of your children, you definitely want the best, therefore a childcare agency can definitely be your helping hand in choosing the best. A childcare agency is there for you to make the whole process of choosing a childcare service provider a convenient one-stop-shop for you. So when thinking of a childcare agency, think of it as a professional business niche that helps to bridge all gaps between parents seeking service and the providers of these services and childcare professionals. A childcare agency helps parents to book the best babysitters, nannies, and childcare professionals in their area and according to their requirements and needs.
The Importance of a Childcare Agency
The right childcare agency, also popular as a nanny placement and referral agency, can save you a lot of time, energy, and money when you are looking for a childcare specialist. There are so many options and opportunities to hire a nanny or a babysitter around you, however, how can you be sure these options are the best ones and you are making a safe choice. A childcare agency, a reputable and experienced one, is your best opportunity to be sure in your choice. It is difficult to navigate and understand without a trusty childcare agency to help you. These three easy steps will help you find a childcare agency that is the perfect match to what you need and what you want.
Childcare Agency: Professional Affiliations
When considering what your criteria must be for choosing the right childcare agency, always consider that a reliable and professional childcare agency should have all the professional affiliations, certificates, and licensing. This is especially important in this business niche, considering the fact that a childcare agency is responsible for providing services to your children. There are some national agencies and other associations that provide licensing and certificates to a childcare agency and ensure the childcare agency is set to the industry standards in professionalism and customer service. When considering a particular childcare agency of interest, do not hesitate to ask them to provide you with a copy of all accreditations, affiliations, certificates, ad licensing they have. In case a childcare agency fails to respond to your request, we recommend you to re-consider your choice and continue looking for the best childcare agency.
Childcare Agency: Commitment and Customer Support
A childcare agency is your typical service provider, a business, therefore it falls under the same criteria you are looking for with any other service or business. A childcare agency must be able to demonstrate commitment and customer support, dedication to each and every client put the focus on the client's requirements, needs, and desires. When it comes to a childcare agency, we recommend the ones that prioritize in-person communication over phone calls and e-mail messages. At the end of the day, this shows the commitment of the childcare agency and the attention and care it shows to every client.
Childcare Agency: Thorough Background Screening
Once again, the safety and well-being of your children is the most important thing for you. Therefore, you definitely don't want to leave your children in the hands of an unexperienced or non-reliable babysitter. It is the main responsibility of the childcare agency to make sure all nannies, babysitters, and other childcare professionals offering their services through the childcare agency are the right fit for this kind of job. Therefore, a reputable and very professional childcare agency will prefer to arrange in-person interviews with all nannies and babysitters, a lengthy application, and good reference checks along with thorough background screening. This is the best way for a childcare agency to ensure they are offering the services of reliable and experienced professionals they and you can trust. Furthermore, a good childcare agency will be able to provide you with additional information on what background checks have been done on every childcare professional who may start working in your home.
What is a childcare agency?
The importance of a childcare agency
Childcare agency: Professional affiliations
Childcare agency: Commitment and customer support
Childcare agency: Thorough background screening