Recommended Childcare Agencies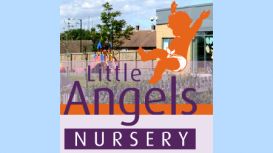 littleangels-nursery.co.uk
We aim to provide an excellent standard of nursery care and education for children aged under five, in a quality, child centred environment parents feel confident to access for their children. Nursery

provision will be affordable to users and as flexible as possible to fit in with individual needs of parents and carers.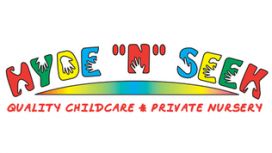 Hyde n Seek is a Glasgow based private company. It has grown greatly in the nine years it has been trading. Jane Clark and Liz Harrison, the company directors have facilitated quality childcare

growing from their first nursery in Springburn to now having seven nurseries across the city.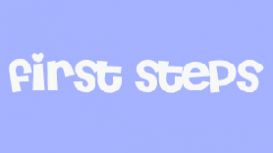 First Steps Childcare Agency provides a high quality service to help you and your family find the most suitable childcare to meet your individual needs. Offering Nannies, Maternity nurses, Mothers

help and Babysitters. We pride ourselves on personal attention and customer care. We make a promise to individually meet and interview all prospective nannies and babysitters and take the time to get to know each family and their needs.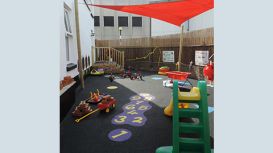 Leaps & Bounds Day Nursery is a family run business launched in 2009. We have recently expanded by relocating to a beautifully refurbished building across from The Arndale Centre - to become the only

true Town Centre Nursery. Our extended hours and superb location make our nursery ideal for any parent either living or working in the town centre or for anyone commuting by train.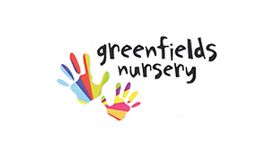 greenfieldsnurseryshipston.co.uk
When Greenfields originally opened its doors, the nursery was very much based on using the Montessori method of teaching. However, over the years, Lesley and the team has recognised the need to adapt

this technique to incorporate the modern day teaching expectations of a nursery school. They are constantly updating & adding to the curriculum ensuring a safe, stimulating & caring environment, where physical, emotional & social skills can all be developed.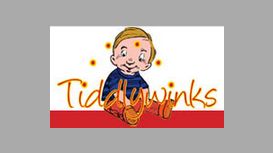 At Tiddlywinks Day Nursery, we understand that choosing a nursery, pre-school or after school kids club for your infant or young child is one of the more difficult decisions in the early years of your

child's development. Over the years, Tiddlywinks has gained a reputation for being a caring, progressive and growing nursery with a high demand for places at its site in Cannock.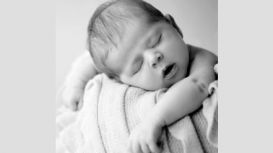 Nannies and housekeepers come in all forms and it can be a very stressful time for a family hoping to find the perfect candidate. Time is precious and sifting through hundreds of CV's can be daunting.

Once you engage an agency to work on your behalf, it is vital they understand the brief to the last letter. Whether you seek a daily or live in nanny or housekeeper for a informal home or a large house with a full compliment of staff, it is all about getting the right fit for you and your family.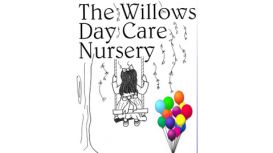 The Willows has been offering high quality childcare since it opened in June 1993. It was purpose built by the present owner and has gradually grown in size due to demand for high quality childcare in

the area. The Willows Day Care Nursery is open from 7.30am until 6pm for 51 weeks of the year, closing only for a week at Christmas and on Bank Holidays.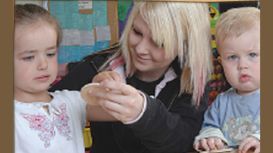 My son has had an absolutely wonderful start on his learning journey at Kare Bears. He has thrived in a stimulating and caring environment. He has felt safe and secure and formed close bonds with his

carers and peer group. He has had a wealth of opportunities to develop emotionally, physically and socially. He has received constant support and guidance and has grown into an independent confident child.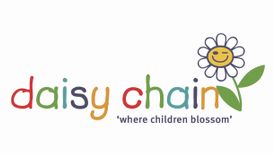 At Daisy Chain, we aim to provide the highest standard of childcare within a stimulating, fun environment. Daisy Chain Childcare nurseries are designed with children in mind and all learning is

achieved through play. Daisy Chain's annual 2014 Team Build Event took place Going Ape in Dalby Forest on 6th September. A great time was had by all, well done to the Rothwell Team who were successful in winning the cup for the team with the most points in each of the challenges.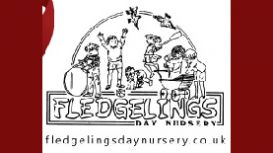 At Fledgelings Day Nursery we pride ourselves on our understanding of the things that really matter to parents when it comes to nursery care, and through the utilisation of our many child care

policies and procedures, free settling in sessions for your child, an effective key worker system, and a key focus on working in partnership with parents at every step, we aim to ensure that your child receives a start second to none.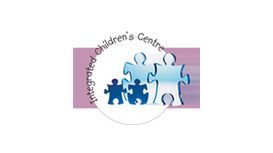 We hope that you find the information useful and are able to get an insight into the way we work. We want to give you a really good idea of learning opportunities we offer here, so all pictures on the

site are of children and adults currently accessing the centre. Perhaps you'll see someone you know up to their elbows in shaving cream or even investigating real octopi!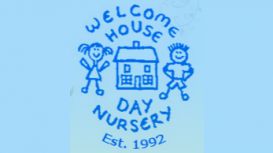 welcomehousedaynursery.co.uk
Our aim is to encourage the development of your child in a happy, relaxed and warm environment. We aim to ease the initial transition from home to nursery and then to primary school by gradually

challenging your child's abilities, through stimulating play. We have a vibrant indoor play space that was designed by us with young children in mind and a large, walled garden, which we use every day. All our activities are based around a child's age and stage of development and their current interests.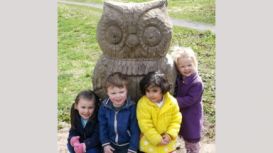 Are you looking for a nursery to care for your child with love and all-round personal attention? Then you've come to the right place! We provide a caring and warm-hearted atmosphere for your child. We

aim to support all your childcare needs and offer full and part time places, with NO minimum sessions and also offer a flexible place for those of you who work shifts. Contact us for more information.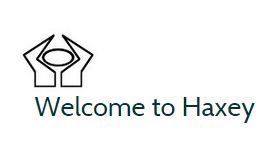 Haxey Pre-School was established in 1975. The governing body Ofsted assesses and inspects the school to ensure we are reaching the required standards. A copy of our last inspection report is available

at www.ofsted.qov.uk/reports. We run a successful Key worker system whereby each child is allocated a trained staff member who observes, monitors and records the child's development; this in turn helps the child to settle into Pre- School quickly.
---
It happens you want to go out, have work, or do something important and you cannot have your children with you. It happens you don't have all the time and energy to focus on the little ones. It happens to everyone and in such situations, we often seek the help of your friends and relatives. However, it happens that these people cannot offer their help always. This is when we find ourselves in need of a childcare agency. It is extremely important to have a reliable and very professional childcare agency you can trust at all times and no matter what. A professional and reputable childcare agency that has respect to all your needs, requirements, and desires, no matter how specific they might be. There are many providers of childcare agency services in the country, however, you don't want to hire anyone, you want the best service for your children. Therefore, it is important to know how to find the best childcare agency. Today we will help you pick the best childcare agency, check what services it provides and whether or not a childcare agency can fulfil your criteria.
What is a Childcare Agency?
What a childcare agency's main focus of work is helping parents meet with providers of childcare services. Commonly, childcare service providers operate as freelancers or on a self-employed basis, which pretty much means there are not many childcare companies you can just search for, pick, and hire. Since finding a childcare provider can be challenging, a childcare agency can do a lot to help to find professionals. A childcare agency is a reliable and safe source of information, contact details, and variety and choice when you are looking for a particular service and you need it soon. Therefore, a childcare agency will not only help you make the best choice, but it will also help you avoid making decisions in a rush, which may turn out to be decisions you regret. When it comes to the safety and well-being of your children, you definitely want the best, therefore a childcare agency can definitely be your helping hand in choosing the best. A childcare agency is there for you to make the whole process of choosing a childcare service provider a convenient one-stop-shop for you. So when thinking of a childcare agency, think of it as a professional business niche that helps to bridge all gaps between parents seeking service and the providers of these services and childcare professionals. A childcare agency helps parents to book the best babysitters, nannies, and childcare professionals in their area and according to their requirements and needs.
The Importance of a Childcare Agency
The right childcare agency, also popular as a nanny placement and referral agency, can save you a lot of time, energy, and money when you are looking for a childcare specialist. There are so many options and opportunities to hire a nanny or a babysitter around you, however, how can you be sure these options are the best ones and you are making a safe choice. A childcare agency, a reputable and experienced one, is your best opportunity to be sure in your choice. It is difficult to navigate and understand without a trusty childcare agency to help you. These three easy steps will help you find a childcare agency that is the perfect match to what you need and what you want.
Childcare Agency: Professional Affiliations
When considering what your criteria must be for choosing the right childcare agency, always consider that a reliable and professional childcare agency should have all the professional affiliations, certificates, and licensing. This is especially important in this business niche, considering the fact that a childcare agency is responsible for providing services to your children. There are some national agencies and other associations that provide licensing and certificates to a childcare agency and ensure the childcare agency is set to the industry standards in professionalism and customer service. When considering a particular childcare agency of interest, do not hesitate to ask them to provide you with a copy of all accreditations, affiliations, certificates, ad licensing they have. In case a childcare agency fails to respond to your request, we recommend you to re-consider your choice and continue looking for the best childcare agency.
Childcare Agency: Commitment and Customer Support
A childcare agency is your typical service provider, a business, therefore it falls under the same criteria you are looking for with any other service or business. A childcare agency must be able to demonstrate commitment and customer support, dedication to each and every client put the focus on the client's requirements, needs, and desires. When it comes to a childcare agency, we recommend the ones that prioritize in-person communication over phone calls and e-mail messages. At the end of the day, this shows the commitment of the childcare agency and the attention and care it shows to every client.
Childcare Agency: Thorough Background Screening
Once again, the safety and well-being of your children is the most important thing for you. Therefore, you definitely don't want to leave your children in the hands of an unexperienced or non-reliable babysitter. It is the main responsibility of the childcare agency to make sure all nannies, babysitters, and other childcare professionals offering their services through the childcare agency are the right fit for this kind of job. Therefore, a reputable and very professional childcare agency will prefer to arrange in-person interviews with all nannies and babysitters, a lengthy application, and good reference checks along with thorough background screening. This is the best way for a childcare agency to ensure they are offering the services of reliable and experienced professionals they and you can trust. Furthermore, a good childcare agency will be able to provide you with additional information on what background checks have been done on every childcare professional who may start working in your home.
What is a childcare agency?
The importance of a childcare agency
Childcare agency: Professional affiliations
Childcare agency: Commitment and customer support
Childcare agency: Thorough background screening